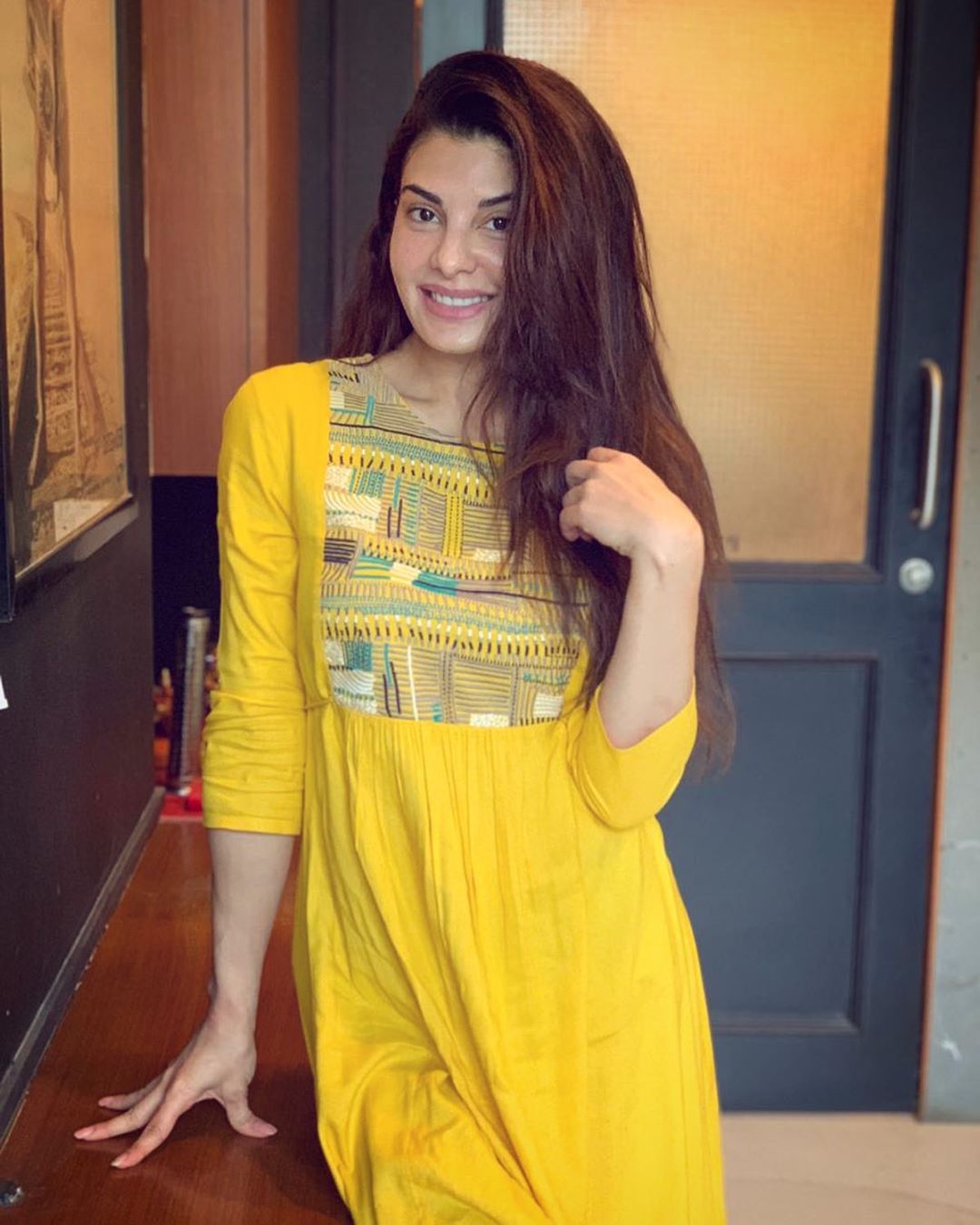 ---
Bollywood actor Jacqueline Fernandez recently opened about about her beauty secrets, goals and fitness routine.

The multi-ethnic star, who is of Sri Lankan, Malaysian and Canadian decent, said that fitness is the key to her healthy routine. "Even if I do eat something that is a little off my diet, I work out a lot. I don't feel so guilty about it then and I won't reach out for such food as often because I don't want to ruin all my hard work," she revealed.

"It's basic, simple things that make the difference. Things like sugar, processed food and anything too high in fat I reduce. But days when I really feel like it, I do have it."




The star also mused that during her holidays, she's one of "the biggest gluttons you will meet." But when she is in Mumbai and in work mode, she does not cheat on her diet.

Fernandez also revealed that she believes in intermittent fasting to keep herself healthy. "Fasting and keeping your stomach empty really helps with your concentration and focus," she said.

Bollywood stars party it up with Katy Perry

As for her favourite foods, the actor revealed she likes occasionally indulging on pizza, pasta, dossa, peanut better sandwiches and pastries.

In an interview with Harper's Bazaar India, Fernandez confirmed her morning routine is quite simple. "I take a shower as soon as I wake up. And then after my workout, I like to have a bulletproof coffee," she said.




Her beauty secrets are also modest.  The star's biggest advice for an awake-looking face is something found in the freezer. "Ice always does the trick," she revealed. "And I would say that a good blush and eyeliner do a lot to wake up the face," Fernandez added.

During the interview, the Race 3 also opened up about her "greatest extravagance", which is travel and holidays. Apart from this, she also enjoys reading.  Books such as My Family and Other Animals, Animal Farm and novels by Paulo Coelho are her all-time favourites.

She also recently read the Autobiography of a Yogi by Paramahansa Yogananda. "I've got a lot of my reading material from scripts as well," the star said.




Fernandez also touched upon her other dream if she was not an actor. The beauty queen revealed her fondness of animals and said she was not an actor, she would be become a wildlife documentary-maker.

As for her definition of success, Fernandez revealed it is the simple things hat keep her fulfilled as a human being. "Being able to sleep at night. And being happy," she added when defining success in her own words.

The actor was recently seen in her first Netflix film, Drive, which was not released in theatres, She will also star in crime-thriller Mrs Serial Killer, to hit the streaming platform later this year.

Have something to add to the story? Share it in the comments below.