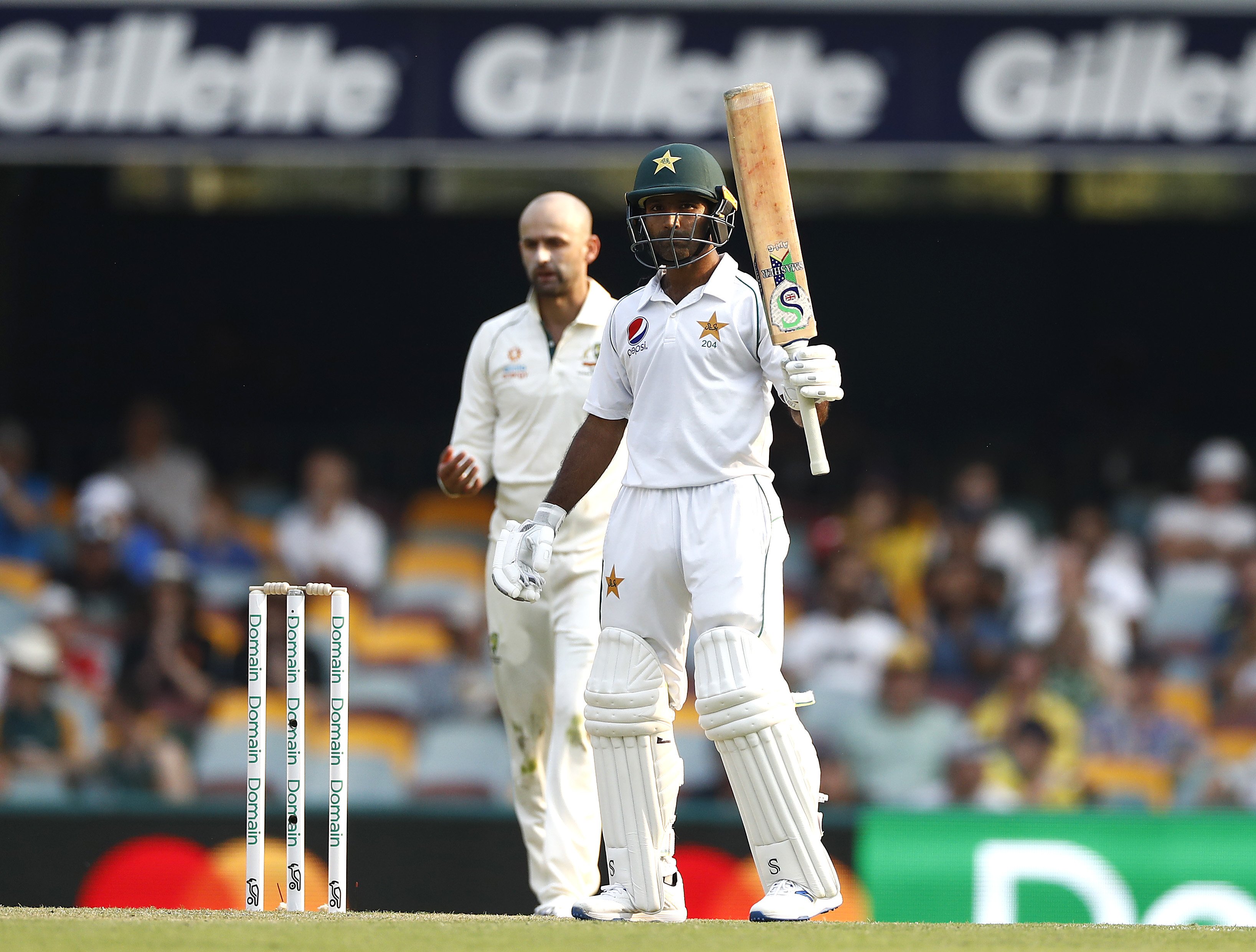 ---
Pakistani batting line-up was destined to fail against the experienced Australian pacers, but the opening partnership on day one of the first Test against Australia gave hope to the nation's fans.

However, as soon as Pakistan resumed their innings after lunch, Mitchell Starc, Josh Hazlewood and Pat Cummins made sure they made the ball talk.

Pakistan were able to manage only three runs as four wickets fell after lunch. From 75-0 they went down to 78-4 in the blink of an eye.


Why Arthur was right and Misbah is wrong


But not all was doom and gloom for Pakistan as they started the much-awaited two-Test series against Australia, with the first Test being played at the famous Gabba.

There were heroes and then there were villains for Pakistan on day one of the first Test, and here are our candidates in each list.

Heroes

Undoubtedly the first name on the list in that of middle-order right-handed batsman Asad Shafiq.


Asad Shafiq made a rearguard half-century to lift Pakistan out of deep trouble.@Domaincomau | #AUSvPAK pic.twitter.com/V34EybrIpk

— cricket.com.au (@cricketcomau) November 21, 2019


The lower-middle-order batsman was once again seen adding respect to Pakistan's total while batting with the tail. He added 76 valuable runs to the eventual Pakistan total of 240 runs.

Why Shafiq, and not Babar, is the best batsman in Pakistan's current Test line-up

Another player who deserves credit for doing the unthinkable is leg-spinner Yasir Shah. When veteran batsmen failed to cope with Australia's pace battery, Yasir played a valuable 26-run knock against vicious pace and bounce.

He was eventually undone by an in-swinging Starc yorker, which many of the best in the world are unable to fend off, otherwise when the going was getting tough, Yasir proved to be tougher than the going.


Lovely square drive from Yasir!

He's in form with the bat, coming off a half-century in the Australia A tour game.#AUSvPAK pic.twitter.com/IVkk3lIkdE

— cricket.com.au (@cricketcomau) November 21, 2019


The last hero of the day, without a ball in his hand, was Naseem Shah. At the age of just 16, he was asked to stop Starc from claiming a hat-trick.

Starc sent Yasir packing with a perfect yorker and then Shaheen Shah Afridi was caught-behind, but Paine had to review the original not-out decision to turn it in his favour.


Good luck keeping that out! ⚡@Toyota_Aus | #AUSvPAK pic.twitter.com/mR3Kq1Tumq

— cricket.com.au (@cricketcomau) November 21, 2019
A great review by Australia!

Shaheen has to go first ball.#AUSvPAK pic.twitter.com/MR98KuMocH

— cricket.com.au (@cricketcomau) November 21, 2019



Young Pakistani pacers can take a leaf out of Amir's book at Gabba


Naseem then walked onto the pitch, nervous and anxious of what to expect from Starc. A bouncer? Yorker? Maybe a length ball into his pads? His first taste of international cricket wasn't supposed to be dramatic while he was holding a bat in his hand. Thanks to the heavens and luck that the hat-trick ball took an inside edge and ran away towards fine leg.

Luckily enough, Naseem, who had nearly reached the other end of the pitch without listening to the call of his partner to go back, made it back in time to avoid a run-out too. He later struck a four, straight down the ground, off Starc to gain the much-needed confidence which may set him on the path to rattle the Aussie batting come day two.


Naseem sends a Starc full toss to the boundary! #AUSvPAK pic.twitter.com/qnjvHthKEC

— cricket.com.au (@cricketcomau) November 21, 2019


Villains

Ok, where do we start then and who do we blame?

The openers, captain Azhar Ali and Shan Masood, for not completing what they started? The selection of Haris Sohail who was a complete disaster in the tour matches but still made it to the final XI? Maybe Iftikhar for not being the Test match material (head coach, batting coach and chief selector) Misbahul Haq wants to prove he is?


Sharp catch from Labuschagne! Pakistan desperately in need of a partnership now. #AUSvPAK pic.twitter.com/TEa1P98DWO

— cricket.com.au (@cricketcomau) November 21, 2019


Why Asad Shafiq should have been Test captain over Azhar Ali

Oh wait! An unusual suspect can also be added to this list. One who has never been here. One who is the hero of nearly every Pakistan winning cause. But he did fail today, Babar Azam did fail when Pakistan were counting on him.

Now, a whole case can be made to take responsibility away from him and blame the statisticians and coach for not preparing him to face Hazlewood, who has time again dismissed him.


Hazlweood threw it wide and Babar took the bait! #AUSvPAK pic.twitter.com/juwGQ2OF73

— cricket.com.au (@cricketcomau) November 21, 2019


A case can be made that Pakistan did not come in with enough 'preparation' as claimed by cricketing legend Dean Jones.

But if Babar Azam wants to become a batting great like many others, he would have to take the blame on himself today for not studying the patterns of his dismissals at the hands of Hazlewood, and training to avoid becoming his bunny yet again.