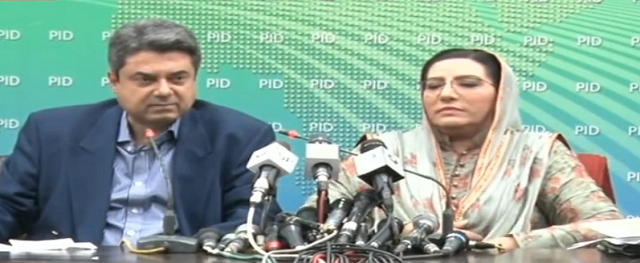 ---
[fbvideo link=" https://www.facebook.com/etribune/videos/2611062198985060/"][/fbvideo]

Federal Minister for Law and Justice Farogh Naseem said that the government had decided for the time being not to challenge the Lahore High Court's (LHC) verdict allowing former prime minister Nawaz Sharif to go abroad for medical treatment without furnishing indemnity bonds.

"The Lahore High Court had announced an interim verdict and as per the precedent there is 99% chance that the Supreme Court will not entertain appeal against the interim verdict," said the minister in a news conference following the federal cabinet meeting in Islamabad on Tuesday.

"Hence, there is no point of challenging the court's decision," he added.

The ailing Pakistan Muslim League-Nawaz (PML-N) supremo left for London via an air ambulance earlier in the day, after the LHC last week had suspended the federal government's condition of indemnity bonds for Nawaz's travel to the tune of Rs7 billion and ordered the government to remove his name from no-fly list.

Ailing Nawaz departs for London in air ambulance

The law minister also announced that the option of challenging the verdict is still "intact" and can be challenged in the apex court only after going through the detailed verdict, which will be issued after the court concludes the hearing.

"The case has been fixed for January for hearing and the government will present the its reasoning on indemnity bonds before the Lahore High Court and subsequently decide to go in appeal after going through final judgement," Naseem said.

He also reiterated that Prime Minister Imran Khan had no personal grudges against the PML-N supremo, saying that the government's only objective was to make an accountability process across the board.

Nawaz, who was incarcerated after an accountability court found him guilty in the Al Azizia corruption reference, was granted bail by the Islamabad High Court on humanitarian grounds. He also obtained bail in the Chaudhry Sugar Mills case, in which he is a suspect, from the LHC.