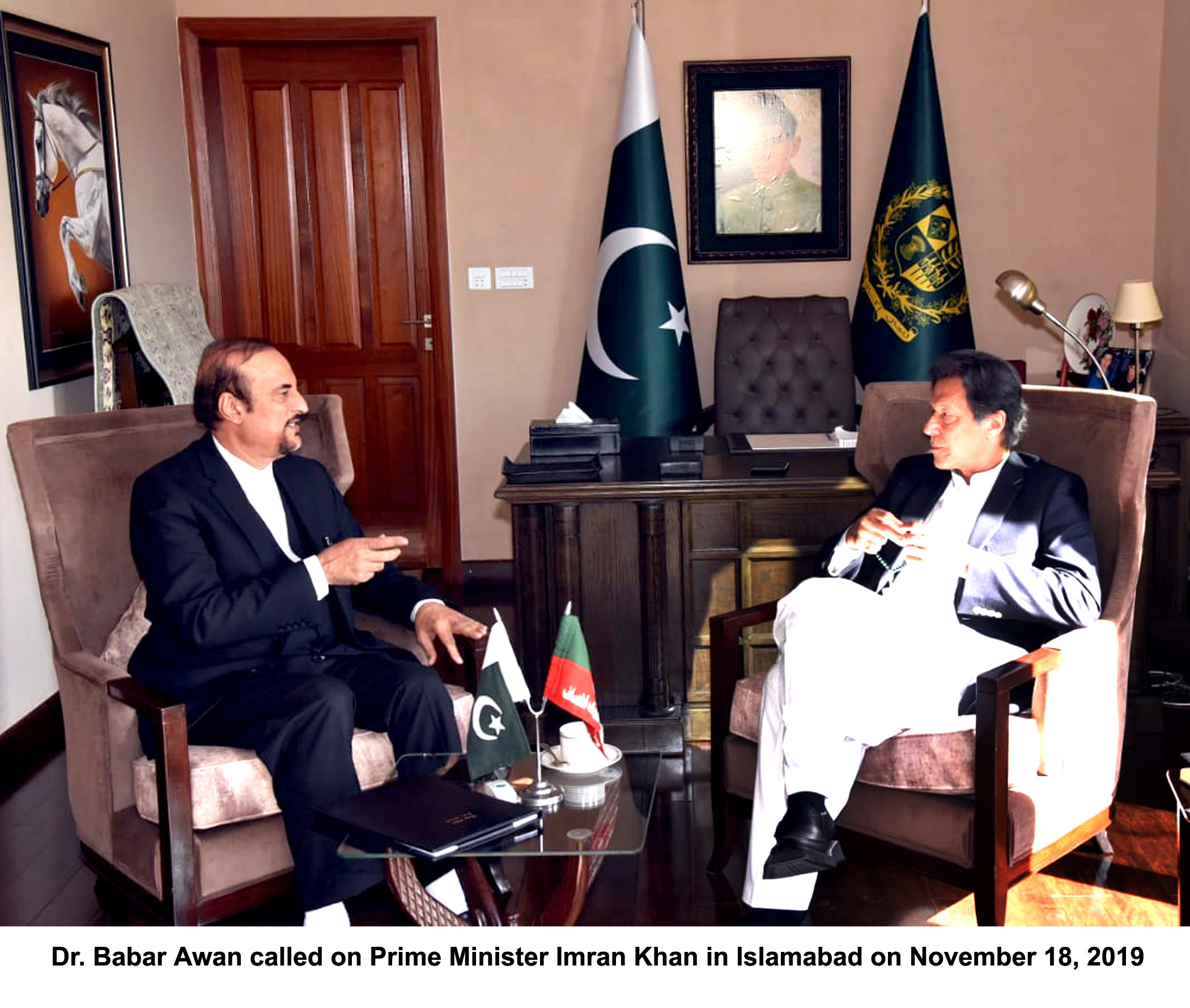 ---
ISLAMABAD: Prime Minister Imran Khan on Monday reaffirmed his resolve to establish and maintain rule of law in Pakistan as he ruled out any possibility of a National Reconciliation Ordinance (NRO)-like agreement for people convicted of corruption.

وزیرِ اعظم عمران خان سے ڈاکٹر بابر اعوان کی ملاقات @BabarAwanPK @ImranKhanPTI pic.twitter.com/7Zyuv95VcD

— PTI (@PTIofficial) November 18, 2019

In a meeting with senior Pakistan Tehreek-e-Insaf (PTI) leader Babar Awan in Islamabad, the premier discussed various constitutional and political matters, including the case of former premier Nawaz Sharif who is set to leave for London on Tuesday.

"People seeking an NRO-like deal are living in a fool's paradise. I will never compromise on rule of law in Pakistan," asserted the PM.

'No king can save you now', PM Imran tells Nawaz and Zardari

"Accountability has been and will always remain our top priority. All state institutions are on the same page and want to see a stronger and prosperous Pakistan."

PM Imran said corruption was like a termite that eats away at and weakens the foundations of a country. "Sustainable progress can never be possible without improving and strengthening state institutions," he said.

The prime minister also hinted that some steps to provide relief to the general public would be revealed in the current month.

Talking tourism 

PM Imran also held a meeting with Zulfiqar Bukhari, his special assistant for overseas Pakistanis who also serves as chairman of the Pakistan Tourism Development Corporation (PTDC).

The prime minister was briefed on plans to increase cooperation with Malaysia and Qatar to promote tourism.

He vowed to ensure that investors looking to help Pakistan develop its tourism sector would be facilitated in all matters. "The potential for tourism in Pakistan is second to none and we will leave no stone unturned in our efforts to make Pakistan a hub of international tourism," the PM told his special assistant.

"We have managed to stabilise the security situation and must now focus on developing the required infrastructure."