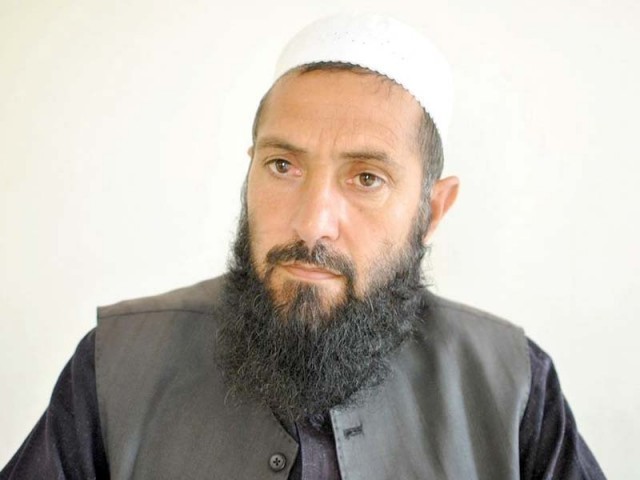 ---
The first time I heard about the town of Shabqadar was in 2011, some months after we had launched the Express Tribune newspaper in Karachi. We were planning to launch the Peshawar edition after successful launches of the Lahore and Islamabad editions.

I was introduced to a number of prospective candidates for positions in the Peshawar office by Iftikhar Firdous who was overseeing the edition there. Amongst those I met was Mureeb Mohmand, a shy young man with an endearing smile, who was interested in reporting from the districts. Mureeb was from a place called Shabqadar and was immensely proud of his hometown. Till then I thought Shabqadar was a religious occasion. How wrong I was.

In the interview we conducted, Mureeb spoke little but what he said made much sense and soon after we made him an offer to join the paper. His beard made him appear older than he actually was. And his quiet nature helped cultivate the image of a serious and dedicated journalist. That part was true.

Initially, I was a bit unsure of his skills as a reporter for a leading English language daily. I knew he had strong academic credentials. His initial schooling was at Shabqadar, he had then graduated from Islamia College and also had a Masters from Peshawar University. Alongside his journalism, Mureeb was pursuing an MPhil. His interest was in the history of the Tribal Areas and parts of Afghanistan.

But I never got him to talk about his research work. His favourite topic remained his hometown — Shabqadar. Time and again he invited me to visit and savour the fish there with a promise that I would not be disappointed.

Looking back, I can say that Mureeb never disappointed. Usually he surprised us with his work.  When he joined the paper, he had little experience in English journalism. But unlike most reporters who could promise the moon, this young man usually stayed quiet and promised nothing. Instead, he delivered.

As time passed, what I saw was that his stories opened to us a new world that had remained largely unreported. In an area from where only stories of violence were reported, he was able to dig out nuggets that made readers realise that so much more was happening in that part of Pakistan.

In recognition of his work, in 2015, he won an Agahi Award on his story on human rights. In 2019, he won an award for his reporting on health rights at the 3rd Lab Azad Award distribution ceremony organized by the Centre for Excellence in Journalism (CEJ) IBA, Karachi, in collaboration with the Centre for Communication Programs Pakistan, Palladium and The Sukh Initiative.

Despite the recognition he received, Mureeb remained his humble self. Never one to boast and not one to tell the conditions he worked in. Many a time, when I visited Peshawar, Mureeb would also be visiting or would come to see me. Never did he tell me how on some occasions he was in danger because of his work. His reporting from this sensitive area remained fair and honest. He never tried once —  as some others did, to try and highlight his situation.

In 2012, we saw a new side of Mureeb when he joined Twitter. "Tribal Journo" was born. He was very prolific in his tweets, commenting on things, highlighting issues, advocating causes. Twitter gave him a platform of his own. He used it well to further his professional work.

Despite his deeply religious convictions, Mureeb continued to advocate fair treatment for all faiths. I recall a blog he wrote in 2013 ahead of the elections titled "Religion is personal and no one has the right to question it." Here he wrote against the practice of returning officers testing the religious knowledge of electoral candidates. Such was his thinking.

Mureeb worked with the Express Media Group for over 10 years, contributing to not only The Express Tribune but also to Express News and Daily Express.

Last week, we received the terrible news that Mureeb has passed away. He was 48. While admitted to Peshawar's Lady Reading Hospital doctors say he suffered a heart attack during a surgery.

One can only pay tribute to his work and remember him for the unusual person he was. RIP Mureeb Mohmand. You have made Shabqadar proud.

Published in The Express Tribune, November 18th, 2019.

Like Opinion & Editorial on Facebook, follow @ETOpEd on Twitter to receive all updates on all our daily pieces.

 
COMMENTS
Comments are moderated and generally will be posted if they are on-topic and not abusive.
For more information, please see our Comments FAQ