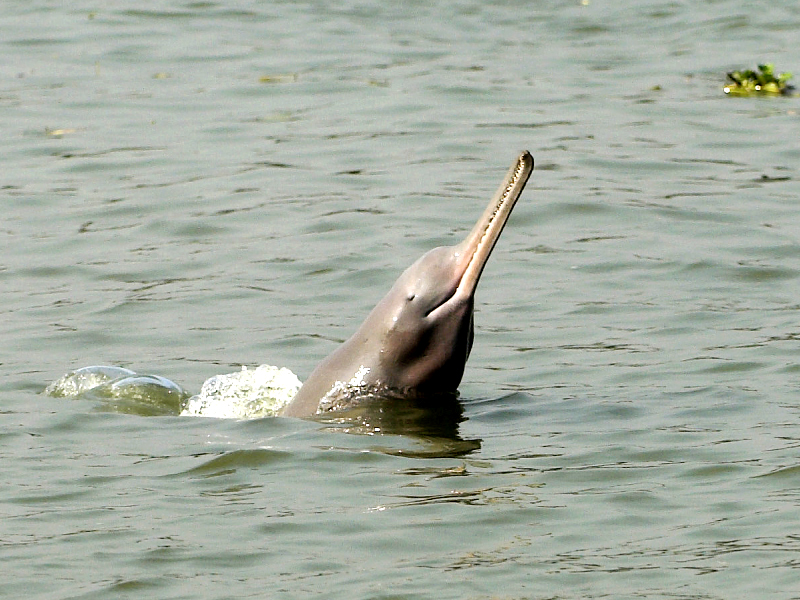 ---
KARACHI: An over six-foot-long female Indus River Dolphin, which was stranded in a canal near the Sukkur Barrage on Friday, was successfully rescued and released back into its habitat.

The staff of the irrigation department informed officials of the Sindh Wildlife Department (SWD) that an Indus Dolphin had been seen in a nearby canal.

Around half a dozen rescue workers of the Indus Dolphin Conservation Unit of the SWD reached the spot and successfully rescued the dolphin after an operation that last one and a half hours.

"Indus River Dolphin was completely healthy when rescued and released into the waters," confirmed Deputy Conservator Adnan Khan. He said that the operation remained successful as the staff was fully trained.

Spinner dolphin washed ashore on Clifton Beach

"It usually happens in the winter when the water goes down to its normal level," Khan explained.

Speaking to The Express Tribune, provincial Conservator Javed Ahmed Mahar said that it is a difficult task to rescue dolphins in such cases. "It takes expertise," he added. Mahar said that the dolphins, locally called Bhulan, get stranded when they enter irrigation canals through their gates.

"Being away from their habitat increases their chances of mortality," he explained. "The operation to rescue stranded dolphins remains our priority."

According to a survey conducted in January this year, the total number of the Indus River Dolphin at the Sukkur Barrage stands at 1,419.

Published in The Express Tribune, November 16th, 2019.