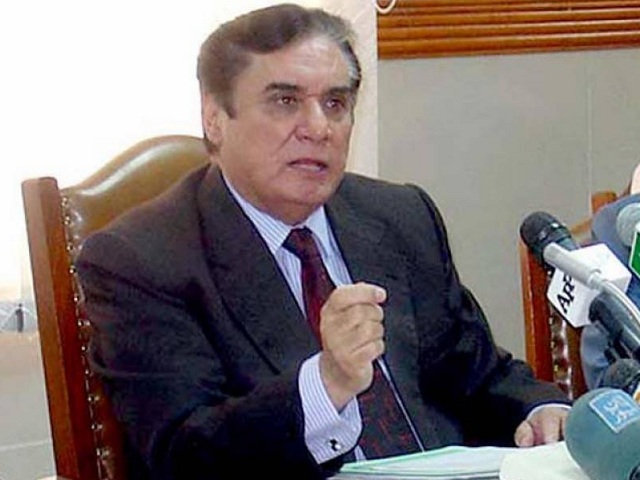 ---
LAHORE: The recoveries and disbursements in the Double Shah scam and housing sector remained the topic of briefing to Chairman National Accountability Bureau (NAB), Justice Javed Iqbal. He was briefed at the Regional Bureau Lahore on the second consecutive day of his visit on Friday.

Javed was thoroughly briefed by NAB Lahore Director General Saleem Shahzad on the updates in such mega corruption scams' investigations.

He was told that NAB Lahore recently distributed Rs193.59 million among Double Shah scam affectees, whereas another Rs360 million was ready to be handed over.

He was further told that in the Double Shah scam alone, NAB Lahore distributed more than Rs1.05 billion among thousands of victims and this helped establish a positive image of the bureau.

Javed Iqbal was further told that NAB Lahore remained successful benefitting approximately 54,000 affected people in this respect. He longed for public support in timely intimation of illegal housing societies so that entities could be dealt with in the early stages. He added that in this way, financial losses to the public may be avoided. He also warned regulators to ensure their duties are performed up to the mark.  He further was intimidated that NAB Lahore has filed 14 corruption references related to the housing sector worth Rs26 Billion over the last two years.

While reviewing updates in housing sector cases, the NAB chairman expressed his satisfaction over the working in Lahore. He said NAB had put a particular focus in illegal housing societies. Justice Javed Iqbal stated that bringing corruption to its logical end remains NAB's priority and it is also a fact that the bureau considers the recovery of looted money from corrupt elements as its prime responsibility.

Commenting over the recovery of billions in the Double Shah scam, he stated that NAB officers and officials were working tirelessly to recover looted public money. Justice Javed Iqbal further maintained that all initiatives taken by NAB was in the better interest of people and focused on the the welfare of the nation. He hoped a 'corruption-free environment could be provided to the coming generation.

Published in The Express Tribune, November 16th, 2019.