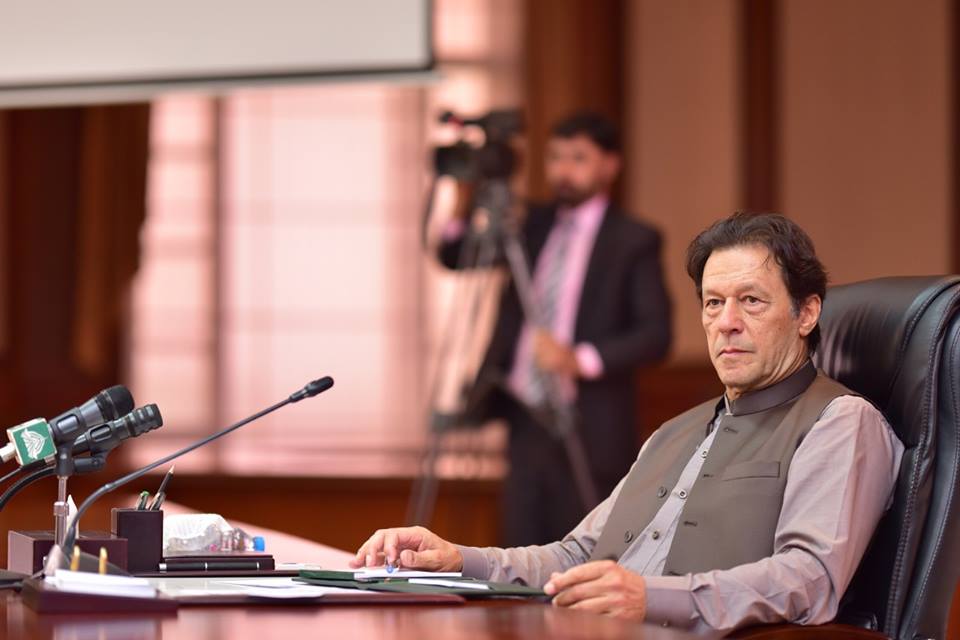 ---
ISLAMABAD: Prime Minister Imran Khan has vowed to take to task hoarders responsible for creating artificial inflation in the country.

"Stand by me on the inflation issue. I am monitoring it," said the prime minister while addressing a parliamentary party meeting at the Parliament House on Thursday. The meeting, chaired by PM Imran, was attended by the Pakistan Tehreek-e-Insaf as well as its allied parties' leaders.

During the meeting, PM Imran directed the party's parliamentarians to fully participate in the legislation process, saying false propaganda was being spread about the Pakistan Medical and Dental Council (PMDC) Ordinance.

"People's lives are at stake as the medical profession is being turned into a money-minting business," said Imran.

The prime minister defended the PMDC Ordinance, saying people, including the board members, were running their own medical colleges.

"We have to reform the medical field to bring these people on the right track. They are playing with people's lives," said the PM.

Following members' complaints regarding not receiving Rs150 million for development projects, the PM appointed Defence Minister Pervez Khattak as the coordinator for the resolution of the issue.

During the meeting, members highlighted the problems being faced by the people of Karachi.

The PM said Karachi's situation had worsened. "The Sindh government has failed miserably [in resolving the people's issues]. I will visit Karachi soon," said the PM.

Pakistan settles Soviet-era trade dispute with Russia

During the meeting, assembly member Ramesh Kumar objected to the ordinance, saying that importance should be given to the suggestions of members of parliament during the legislation process.

In response, the prime minister reprimanded him.

"I am also a doctor, I should have been consulted," said Kumar.

You do not have any experience regarding management. Sit down and listen to the briefing," replied Imran.

On the 'Azadi March', PM Imran said that the issue would be resolved through mutual understanding. "No need to worry about it," he said.
After the meeting, head of the government's negotiating team Pervez Khattak told the media that there was a deadlock with the opposition over the prime minister's resignation. "Pervaiz Elahi is just holding talks [with Jamiat Ulema-e-Islam chief Maulana Fazlur Rehman]. The government's negotiating team will take the final decision," said Khattak.