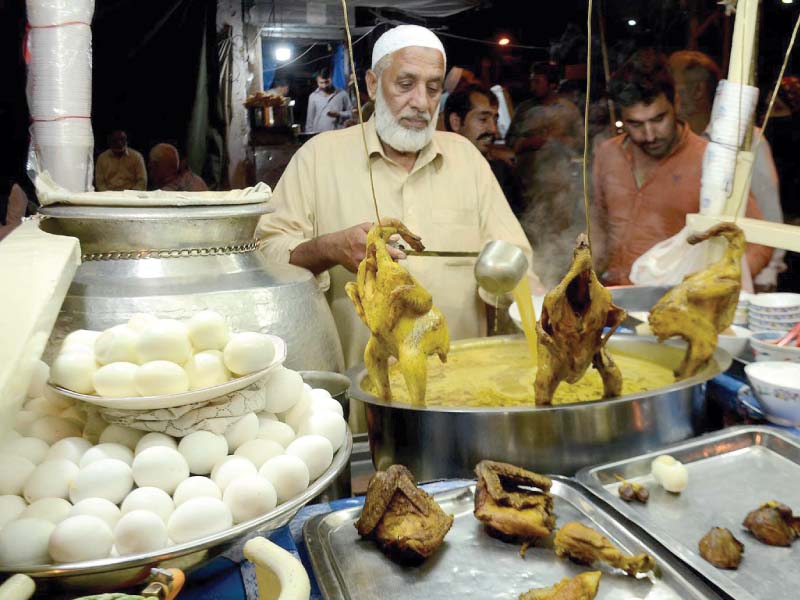 ---
ISLAMABAD: With winter showers causing a sudden dip in temperatures, the demand for winter delights such as warm soups, teas and other edible items such as 'gajar ka halwa' increased.

People were seen buying 'pakoras', samosas, jalaibee, chicken-corn and stalk soup, Kashmiri tea, fried fish, halwas and coffee.

"Winter is the best season for sales because due to the drop in mercury, the number of customers sees an inversely proportional rise," said Zubair, a shopkeeper. "We were waiting for winter showers and we thank Almighty for His blessings," he added.

A group of friends, while enjoying a plate of samosas, expressed his delight at the changing weather, saying, "we were waiting for it to rain and we were glad it did today".

"Having hot pakoras with warm tea is the best enjoyment for me in the winter as I always prefer hot pakoras in the rainy weather along with my colleagues," said office-goer Hania Saeed.

"I am loving the weather, it puts you in a good mood,"said  Sadia Hassan, adding that she has plans to venture up Trial 5 with her friends to enjoy the weather with a view of the city with the special Gur (jaggery) tea with pakoras that are served at the top there.

Published in The Express Tribune, November 7th, 2019.
COMMENTS
Comments are moderated and generally will be posted if they are on-topic and not abusive.
For more information, please see our Comments FAQ