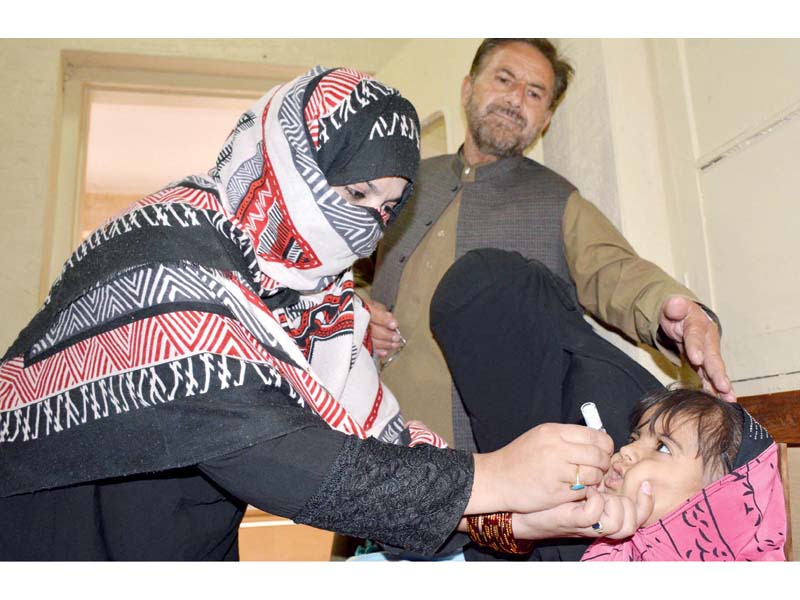 ---
SIBI: Commissioner Sibi Division Syed Faisal urged joint efforts to eradicate polio from the province. He said for eliminating the disease and making the national anti-polio campaign successful, all district officers should fulfill their responsibilities and health officials must utilise their efforts to administer polio drops and vaccines to every child.

The commissioner was talking to the media after inaugurating the anti-polio campaign.

"Due to the presence of polio virus in Quetta, Dera Bugti and Harnai, Sibi is facing a critical situation hence we have to protect our children," he added.

Deputy Commissioner Sibi Syed Zahid Shah, District Nazim for health Dr Mohammad Akbar Solangi, Dr Mohammad Zafar, Senior Vice President of Sibi Press Club Mir Saleem Gashkori and others were present in the inauguration ceremony.

The commissioner Sibi said that the aim of special anti-polio campaign is to eliminate the virus and all measures will be taken to protect the polio workers. He urged the polio teams to perform their duties without any fear or negligence.

"Civil society and media representatives should monitor the anti-polio campaign and report any negligence," said the commissioner.

Earlier, commissioner Sibi Division Syed Faisal inaugurated the anti-polio campaign by giving polio drops to the children. The district Nazim briefed the commissioner about the drive.

The three-day anti-polio campaign has begun in thirteen districts of Balochistan.

Anti-polio vaccine would be administered to 1.3 million children up to five years of age in the thirteen districts of the province. At least 7,481 teams, including 4,547 mobile teams, 450 fixed sides and 444 transit teams, have been constituted to administer anti-polio drops to each and every child.

Published in The Express Tribune, November 7th, 2019.