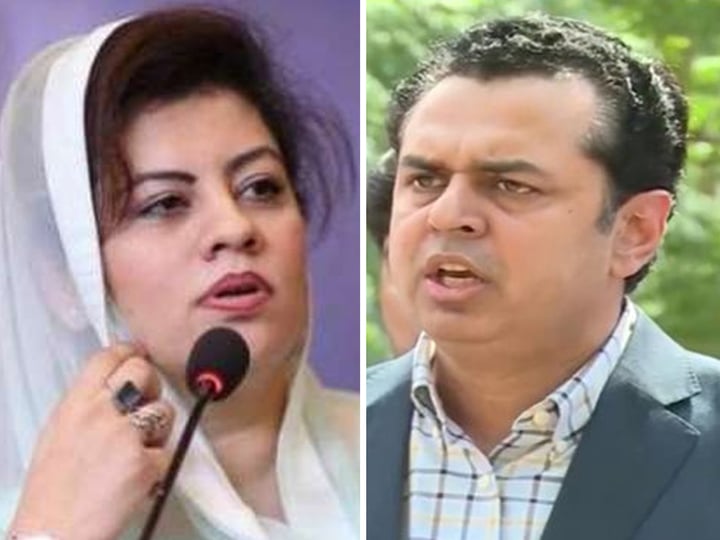 ---
Pakistan Muslim League-Nawaz (PML-N) leader Talal Chaudhry is facing a flood of criticism for his inflammatory comments about Pakistan Tehreek-e-Insaf (PTI) leader Kanwal Shozab on live television.

The politicians were guests on a talk show for a local television network where they traded barbs.

Talal, however, resorted to crude and sexist language as the exchange got heated.

A red-faced Shozab then called him out over the inappropriate comments as well as asking the host to tell the PML-N leader to let her speak.

SC indicts Talal Chaudhry in contempt case

Despite this, Talal went on with his tirade that was peppered with misogynistic remarks.

The PTI leader then told him to "learn to respect women", to which Talal replied: "First learn to act like one."

Social media backlash

Human Rights Minister Shireen Mazari castigated the PML-N leader for his comments.

"Talal Chaudhry and his cohorts including Khawaja Asif abuse women in and out of parliament and don't have the moral courage to apologise," she tweeted.


Talal Ch and his cohorts including Kh Asif abuse women in and out of parliament and don't have the moral courage to apologise. https://t.co/fYh0OT9r9J

— Shireen Mazari (@ShireenMazari1) November 6, 2019


Public policy expert Mosharraf Zaidi also weighed in on the issue, calling Talal "a regular offender" along with deeming the language he used as "sick".

Repeat offender

This is not the first time the PML-N leader has passed sexist remarks about his counterparts.

Last year, he was served a contempt of court notice over the language he used about prime minister's aide on information and broadcasting Firdous Ashiq Awan.

While in 2016, Mazari herself was at the receiving end of derogatory remarks by PML-N leader Khawaja Asif.

Asif had referred to her with an offensive term on the floor of the National Assembly when she raised questions following a speech he about power outages in Ramazan.