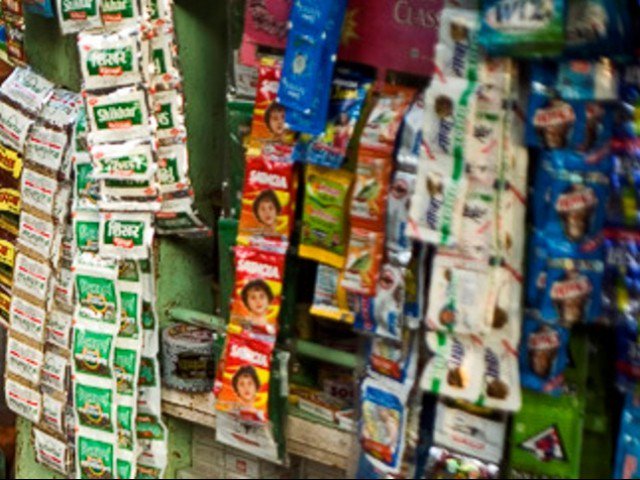 ---
KARACHI: No one could have imagined the extent to which Urs Othar would be driven to by his addiction to gutka. But as the narcotic he had grown dependent on became increasingly hard to come by in his small village of Raboo Othar, withdrawal started getting the better of the 26-year-old.

Driven to desperation by seemingly never-ending craving, Urs took his own life on October 31. According to members of his family, the youth drank a bottle of pesticide when his brother refused to share his stash of the contraband with him.

Pakistan tops the Gutka consumption chart

As provincial authorities scramble to implement the court's orders to eradicate the manufacture and sale of gutka, little thought has been spared to the fallout such an abrupt move would have on the health of those who consumed the substance for years. While the highly addictive substance is still sold, albeit to a diminished extent, in towns and cities, it is the far flung villages of Sindh where the ban has hit users and their families the hardest.

Most of the gutka circulated in the province used to be manufactured in the urban metropolis of Karachi and peddled to other parts of the province. But the month-old ban has particularly obstructed the flow of gutka in rural areas like Urs' village of Raboo Othar and those of Keti Bandar, where the substance is difficult to transport but remains a reigning addiction.

However, according to Senior Journalist Hanif Manjothi, the ban has least affected addicts living in urban areas of Thatta and Sujawal. He told The Express Tribune that despite the ban, some influential dealers still sell the contraband out of residential areas of the two districts, which the addicts frequent to quench their addiction.  "Gutka prices have shot to the sky after the ban, wherever available it's being sold at four or five times the original price."

"No household, be it rural or urban, in the two districts is spared of Gutka addiction," Manjothi told The Express Tribune. "You'll find (gutka) addicts of every age and gender and socio-economic class," he added.

Gutka sale: Sindh Police either complacent or incompetent, says SHC

According Ahmed Ali, a paan shop owner in Sajawal, gutka sales had increased in the past few years, making it a lucrative business. Before the Sindh High Court's ban, gutka was commonly sold at paan shops but witnessing rapid increase in sales the profiteers launched special outlets only for gutka.

"Most of my customers who switched from paan to gutka, never returned to paan again," Ali told The Express Tribune while talking about the extent of addiction to gutka in the area.

Published in The Express Tribune, November 4th, 2019.