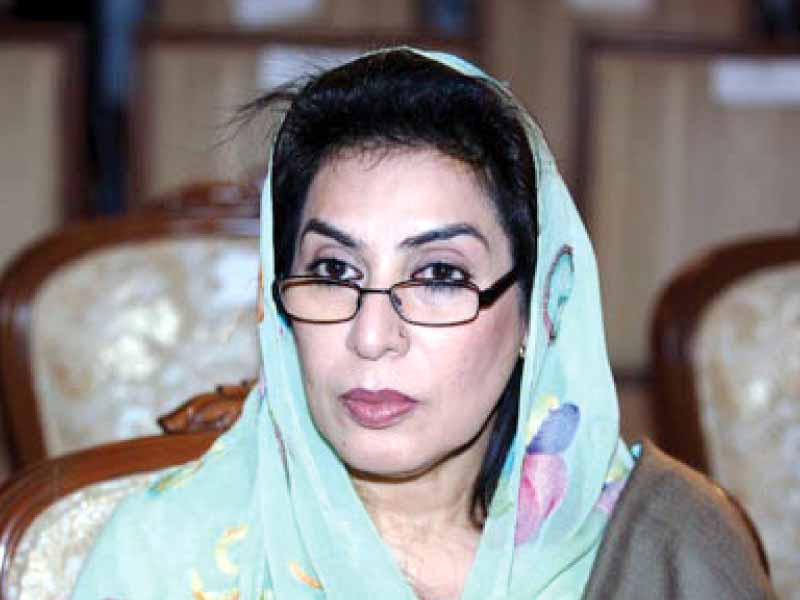 ---
HYDERABAD: A group of armed men occupied the farm house of Federal Minister Dr Fehmida Mirza, and her husband, former Sindh home minister Dr Zulfiqar Mirza on early Sunday morning, keeping their staff hostage for several hours. The armed group, comprising over 100 men, was led by Bisharat Zardari, who is reportedly associated with the Pakistan Peoples Party (PPP) co-chairperson and former president Asif Ali Zardari.

Zardari claimed ownership of the farm house in Badin, saying he had purchased the land, which spreads to several hundred acres, from a Shaikh family who lives abroad. The Mirza family alleged that the Zardari group is a Sindh government-backed land mafia who has forcefully occupied their property which they have even declared before the Election Commission of Pakistan (ECP).

Dozens of armed supporters of the Mirza group later gathered outside the farm. Both the armed sides took positions for a clash but police intervention prevented the bloodbath. Police later helped release the farm's manager, Ahsaan Ali Liskani and four staff members.

The police, however, did not end the forced occupation of Mirza's farm house by Zardari. In his complaint to the police, Liskani stated that more than 100 armed men entered the farm house when they were asleep and held them hostage in a room for several hours.

"The armed men of the Zardari group have occupied our farm house ...it is an act of terrorism," said the federal minister. She said that the provincial government would be responsible for any loss of life resulting from the situation. She complained that the supporters of the Mirza family in Badin have been subjected to harassment and persecution.

After parting ways with the PPP, the Mirza family contested local government elections in independent capacity and they later joined the Grand Democratic Alliance.

Published in The Express Tribune, November 4th, 2019.
COMMENTS
Comments are moderated and generally will be posted if they are on-topic and not abusive.
For more information, please see our Comments FAQ