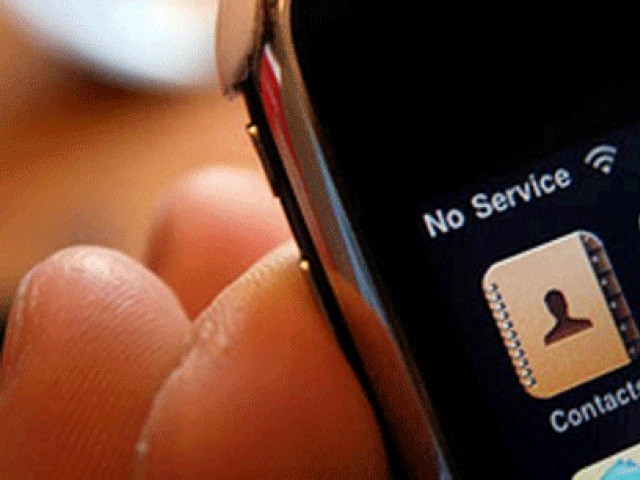 ---
KARACHI: Internet users in Pakistan face a notable drop in speed after two major international submarine cables – connecting people to the world – developed technical fault on Tuesday evening.

The two out of the total six cables connecting Pakistan to the world of internet developed faults, which could not be traced until this report was filed.

IMEWE (India Middle East Western Europe) and SEAMEWE 4 (South East Asia–Middle East–Western Europe 4) are the two cables which cater to major internet burden. The cables developed a technical fault which is causing the slowdown, according to an industry source.

The Pakistan Telecommunication Company Limited (PTCL) mainly operates the cable system in Pakistan, as part of the international consortium that runs the cable worldwide. Initially, it diverted the internet traffic to other lines.

"Due to international submarine cable fault, internet services have been impacted in Pakistan. The customers may experience slow browsing.

"Technical teams are working on fully restoring internet services in the shortest possible time as the team has done 90% of work," said the PTCL spokesman Fariha Shah.

She said the PTCL is working with international consortiums to rectify the fault and to determine the cause and exact location of the fault.  To a query, she said the cable developed fault near Karachi region.

Last time the marine cables developed fault in July 2017. It had taken more than a month to locate the position where fault had occurred. Therefore, the industry sources doubted the PTCL's claim.

Another source in the industry said the fault developed due to the potential cyclone and it was difficult to working in the sea under bad weather conditions.

The disruption in the global internet infrastructure has impacted the broadband user from all walks of life, including mobile broadband 3G/4G/LTE users as well as landline users as the PTCL submarine lines are the base of all internet in the country.

"The PTCL network is down due to damage to their underground cables causing outage of PIA [Pakistan International Airlines] check-in systems across the country," PIA officially tweeted.

"We're moving to backup systems & manual processes. We regret the inconvenience caused to our passengers due to the resulting delays," the national flag carrier said.

Though lagging pace with developed countries, Pakistan is fast moving towards digitalization and automation which highly depends on internet. New digital services like Uber, Careem, Bykia, Foodpanda, Daraz etc also work on internet and can be extremely affected with such slowdowns.
COMMENTS
Comments are moderated and generally will be posted if they are on-topic and not abusive.
For more information, please see our Comments FAQ