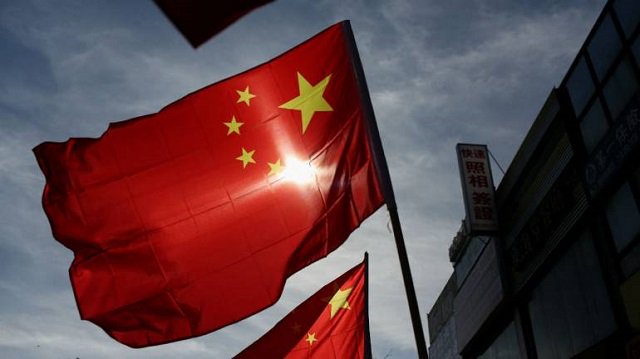 ---
China has reiterated its support for Pakistan and warned member countries of the Financial Action Task Force (FATF) to refrain from politicising the forum, Radio Pakistan reported on Tuesday.

An official of the Chinese foreign ministry said Beijing disapproves of the politicisation of FATF as several countries are pursuing a political agenda against Pakistan.

"China stood with Pakistan and blocked any attempt to place it on the blacklist. We have made it clear to the United States and India that China cannot do this and it goes beyond the purpose of FATF," Yao Wen, Deputy Director General for Policy Planning of Asian Affairs, told a group of visiting Pakistani journalists in Beijing.

'Punjab secured only two major CPEC projects'

He said FATF was not meant to blacklist any country and was supposed to help countries take action against terror financing.

Yao said China recognises Pakistan's efforts in pursuing its National Action Plan and has encouraged Islamabad's anti-terrorism actions.

Referring to President Xi Jinping's visit to New Delhi, the official said the premier had conveyed Pakistan's concerns on occupied Kashmir to Indian Prime Minister Narendra Modi.

He said President Xi had informed Modi that Pakistan wants to resolve the issue through dialogue.

On the China-Pakistan Economic Corridor, Yao said Beijing welcomes Islamabad's decision to establish a separate supervisory body that would help accelerate work on CPEC projects.

On October 18, The FATF announced to retain Pakistan on its grey list for four more months after which Islamabad might face action including being blacklisted if it failed to make any significant progress on the inter-governmental body's 27-point action plan.

"Pakistan needs to do more and it needs to do it faster. Pakistan's failure to fulfil FATF's global standards is an issue that we take very seriously," FATF President Xiangmin Liu said while addressing a news conference in Paris.

"The FATF is giving a very clear warning [that] if by February 2020 the country has not made significant progress, we would consider further actions, which potentially include placing the country on the Public Statement, also referred to as the blacklist," he added.

This is for the first time since February last year that the global money-laundering and terror-financing watchdog has warned that it could blacklist Pakistan and also ask its members and other nations to issue an advisory to their business community against investing in the country.

The FATF president said If Pakistan failed to make progress across the full range of its action plan by the next plenary meeting, the global body could urge its member states to advise their foreign investors to give "special attention" to business relations and transactions with the country.

The FATF president acknowledged that Pakistan had made some "tangible progress" under its new government and the global body welcomed it. However, he pointed out that the majority of the issues under the action plan still remained outstanding including effective measures to prevent terror financing.

The FATF also issued a press statement, elaborating that Pakistan had only largely addressed five of the 27 points in the action plan, with varying levels of progress made on the rest of them.
COMMENTS
Comments are moderated and generally will be posted if they are on-topic and not abusive.
For more information, please see our Comments FAQ