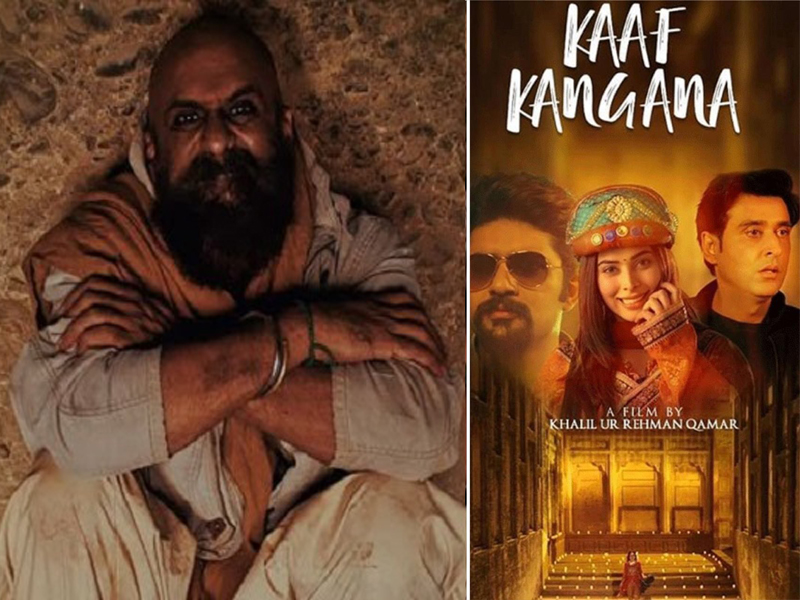 ---
LAHORE: Two films that clashed on the day of their release - October 25, 2019 - were Durj and Kaaf Kangana. Both of them have proven to be major disappointments at the box office. Given that Durj in particular focuses on a rather controversial subject, it managed to make its way to cinema screens with minor cuts.

The Shamoon Abbasi film received a clearance certificate from the Central Board for Film Certification (CBFC) following its international release. While it is has received ample flak for its raw and gritty storyline, the Khalilur Rehman Qamar's cross border love story, Kaaf Kangana, has been heavily criticised for its bleak plot.

In the same light, they both have failed to attract cinemagoers. The Cinema Management Association Chairperson, Saeed Qaiser Sanaullah, told the Express Tribune, "The response of Kaaf Kangana and Durj disappointed cinema owners and all of them across the country are now concerned." As a matter of fact, Kaaf Kangana performed better than Durj, raking in approximately Rs2 million at the box office. The suspense thriller made a business of around Rs1.5 million, according to a member of the Distribution Club.

Meanwhile, stake holders are also concerned about the quality of projects being produced along with the quantity of production since the ban on Bollywood films in the country.

A Film Distributors Association (FDA) official also expressed his concerns. "What will the film stake holders do in a situation where barely any local films are being produced and those that are, are rejected by the audience? The situation is alarming since it might prevent the production of new films," inquired the member, requesting anonymity.

Quoting the reason behind the failure Durj and Kaaf Kangana, the official said, "It's simple, they failed because people have seen better films. Our audience has become familiar with better narratives, nobody will watch such failed experiments over those they've seen in Hollywood and Bollywood."

FDA Chairperson Ejaz Kamran added his perspective regarding the films' failure too. "The lack of publicity and advertising were the major reasons. However, cinema houses are full in the countries where political and economic situations are good, while our country is currently experiencing the a terrible economic inflation, so not everyone can afford entertainment," he mentioned.

Qamar also expressed his disappointment about the same. "My film Kaaf Kangana did not do well and I have nothing else to say, nor do I have anyone to blame," he concluded.