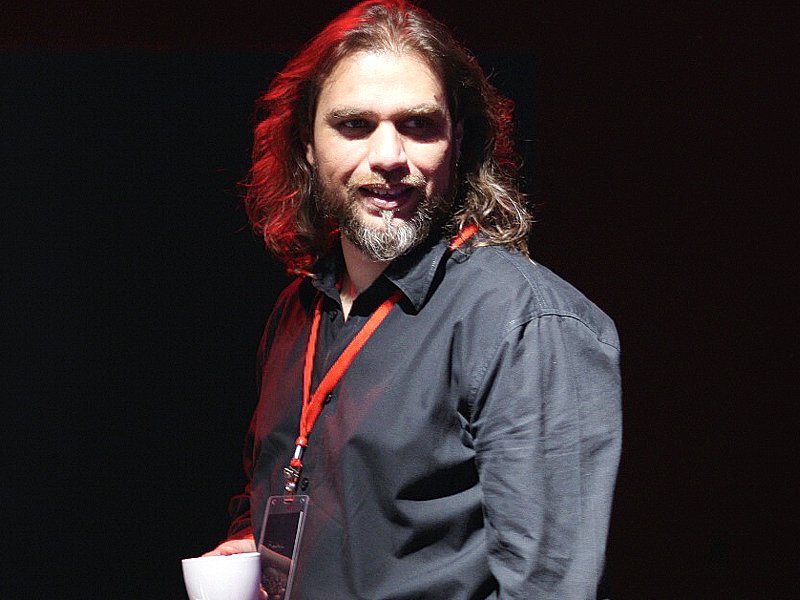 ---
KARACHI:
Last Thursday, BTS video of 
Coke Studio
 12 song 
Saiyaan 
was taken off YouTube, hours after being published on the streaming portal and Facebook, along with the BTS of
Roshe
and
Billo
from episode 2.
The very next day,
Saiyyan
that features Rachel Viccaji and Shuja Haider on the vocals was only uploaded on Facebook and not on YouTube. Unlike other songs of the episode which were available on both the portals.  The speculations of a possible copyright strike on the song were confirmed when 
The Express Tribune
 reached out to EMI Pakistan; the label that claims to own the copyrights of the Noor Jehan classic. As of today, the song has also been taken off Facebook and is not being aired either.
Abrar Ul Haq's Billo took the country by storm when it was first released, 24 years ago. Venture into our Behind the Scenes video to watch a glimpse of this iconic track's remake on #CokeStudio12. @AbrarUlHaqPKhttps://t.co/D7CX9G9Wec

— Coke Studio (@cokestudio) October 23, 2019
"We have claimed copyrights over Saiyyan which is an adaptation of our song and uses a sample from the original to add recall value to the new recording," Zeeshan Chauhdry, COO EMI Pakistan told
 The Express Tribune
 on Friday.  "And since the song was infringing our copyrights, we requested YouTube to strike down the BTS of the song which is possibly why they [
Coke Studio
] did not upload the actual song on YouTube, to begin with."
Saiyaan 
is a Punjabi song, originally composed by Shuja Haider's grandfather Wazir Hussain and performed in
Coke Studio 12
by Haider and Viccaji. The producer of the show, Rohail Hyatt, confirmed that the song has not been uploaded on YouTube due to licensing issues.
#CokeStudio12 presents Saiyaan, a song about all-consuming love, woven with visual metaphors and Punjabi folklore. Catch Shuja Haider & Rachel Viccaji in exclusive Behind the Scenes footage as they bring this track to life.@RachelViccaji @theshujahaider https://t.co/w3FGAqADlB

— Coke Studio (@cokestudio) October 23, 2019


"We will have to acquire the licensing for EMI songs to proceed further with their remaining songs on the season and for Saiyaan to be restored on all platforms," Hyatt told The Express Tribune. "They have provided some documentation to claim their license over Jadon Holi Jaye the song they feel is being used in Saiyaan."




While it has been confirmed by both parties that Coke Studio is in the process of acquiring licenses from EMI Pakistan, Hyatt is not sure if Saiyaan actually infringes anyone's copyrights and would much rather prefer the issue to be settled in court.

"Shuja wanted to incorporate four words from his grandfather's Punjabi song, Mae Ta Mar Jaaniya, as a tribute to old love songs," Hyatt explained. "If it was another song that EMI might have claimed rights to then I would have been happy to accept the claim through the proper channel. However, with Saiyaan, I'm not sure if it falls under copyright infringement. Perhaps matters like this should be decided by a court of law."



Chaudhry insisted such issues occur because there's a lack of education and awareness regarding music business and licensing in Pakistan. "A new sound recording gives the rights of the recording to the new producer or the company, but the composition and the lyrics are the part which the original label claims publishing rights to," he told
The Express Tribune
on Sunday night.
"Initially, Frequency Media (Company that produces 
Coke Studio
 under Rohail Hyatt) was unable to understand this part of the process which is why we couldn't make any progress. But now we have covered significant ground in our negotiations with Coca Cola's legal team."


Hyatt, on the other hand, is of the opinion that the actual owners of the art form should be duly compensated and every legal step in the process fully covered. He, along with his company has worked with international organisations, and licensed music from around the world, and all the other parties have been very respectful and civil in their dealings.


"We have done licensing a number of times but never in such an intimidating fashion," Hyatt said while referring to EMI Pakistan's negotiations with Frequency Media. "We received so many claims from abroad that a certain part of your song sounds similar, but they don't threaten to strike or take down your song. They will show you proof of content-match and if we don't contest it, then YouTube pays them their share directly. It's a simple and respectful process that we have always followed."


As per the latest developments, EMI Pakistan needs to review and revert back to the 'details' shared by the Coca Cola company's legal team. If everything goes as planned then both the parties will principally agree on a few points of mutual interest soon, and Saiyaan along with the BTS video will be back online and on-air by Tuesday.




Coke Studio 12's Siraki song from episode 1, Mahi Diyan Jhokan had also mysteriously disappeared from YouTube and restored a day later. However, sources confirmed that this particular issue took place due to an internal glitch on Coke Studio's end, and has nothing to do with  EMI Pakistan.

Have something to add to the story? Share it in the comments below. 


COMMENTS
Comments are moderated and generally will be posted if they are on-topic and not abusive.
For more information, please see our Comments FAQ