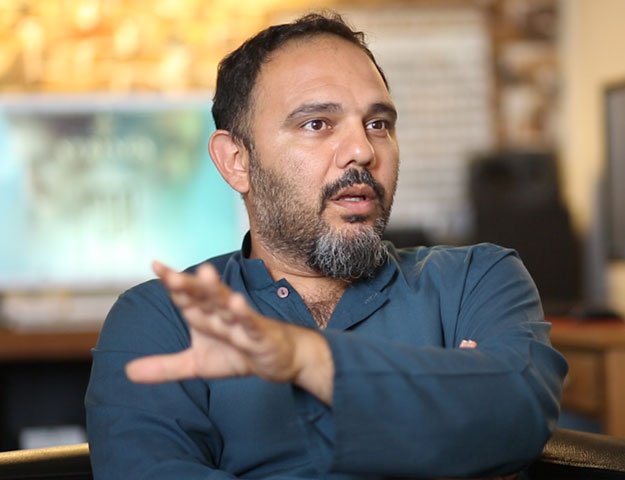 ---
Monday morning saw the internet go through a meltdown when renowned film-maker Jami shared his #MeToo story on Twitter.

The director shared horrifying details of how he was raped 13 years ago and the trauma that followed.


Why im so strongly supporting #metoo ? cuz i know exactly how it happens now, inside a room then outside courts inside courts and how a survivor hides confides cuz i was brutally raped by a very powerful person in our media world. A Giant actually. and yes im taller than him but

— jami (@jamiazaad) October 20, 2019


Social media users and celebrities at large came in support of the Moor director, appreciating him for having the courage to share his ordeal on a public platform and starting a conversation about men as survivors and victims of rape.

The director expressed his gratitude for all the support he received and remained positive about the consequences of the #MeToo movement.


Im just overwhelmed by so much care and love. I cant thank reply individually as its now in thousands. Im learning to shut up so here quickly my sincere love to u all 🙏🏽 and i hope we all saved even if one soul then our work is done here. 🙏🏽 #metoo

— jami (@jamiazaad) October 21, 2019


That, however, did not stop him from tweeting specific details of his #MeToo story.

On Wednesday morning, he took to Twitter to respond to the people referred to as 'they', who will supposedly push him around for his confession and why that won't force him to give in to the pressure.

TRIGGER WARNING!


to keep saying afterwards to admit that i enjoyed it, to sitting in my car screaming crying in middle of marriot road and other details which r etched on my DNA now. I dont give up remember that. I never give up! Had enough! #metoo

— jami (@jamiazaad) October 23, 2019


"It's simple if they push me around which he [accused] can easily then he should know that I have nothing to lose now," Jami wrote. "I will spill moment by moment details of that day [of the incident]. From the lunch with his mother to doping to brutal details of his ring cutting me from the inside and his elbow pushed hard on my neck."

Jami further said that he would not give up regardless of how the story is presented, that he 'enjoyed it' or something else. "To keep saying afterwards to admit that I enjoyed it, to sitting in my car screaming crying in middle of Marriott road and other details which are etched on my DNA now. I don't give up remember that. I never give up! Had enough!" the director concluded.

Have something to add to the story? Please share it in the comments below