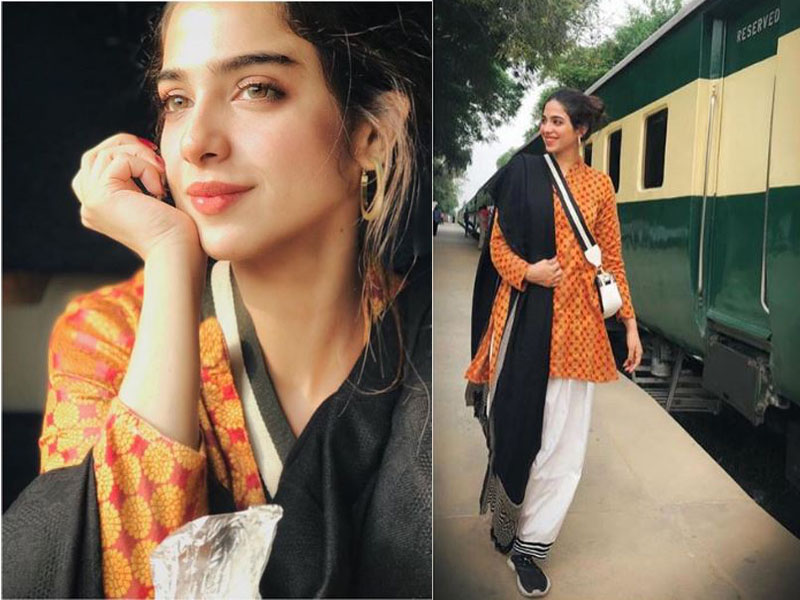 ---
Actor Sonya Hussyn took to Instagram on Tuesday night to share her travelling experience with her fans, along with her biggest dream which has now been fulfilled.

The actor posted a picture of herself standing next to a train with the caption, "Travelling on Pakistan's train was one of my biggest obsessions! there is something old-school and charming about it and I finally did it. So in case you are feeling low, just get an AC sleeper for yourself, eat , relax, read books, listen to your favourite music, feel your country, enjoy your time and come back after a day. Trust me, it was one of the best experiences of my life!"


?

Hussain could be seen wearing a simple orange kurti with polka dots, paired with a white shalwar, finished off with monochrome stripes. Her black dupatta and white hand bag also showed similar stripes as the star smiled her way in sporty shoes across the station.


?

It became evident the star has never had the pleasure to travel on a Pakistani train, as she expressed the desire to be one of her biggest 'obsessions'. She continued to call it 'old-school' and 'charming', making one reminisce the taste of a train station's tea and the window seats. It was also quite a compliment given the lack of luxury but it was after the quality time she spent doing what she loved which led her to admire the simplicity of long travels.

Have something to add to the story? Share in the comments below.