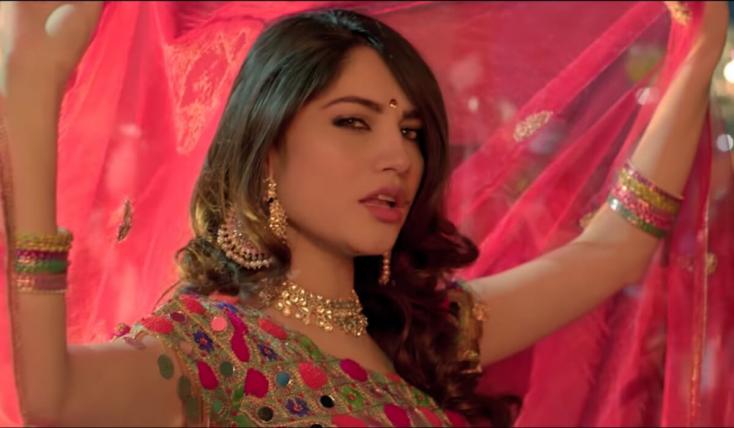 ---
Actor Neelam Muneer has sought to justify doing an 'item' song for her upcoming film, Kaaf Kangna.

Muneer's apparent nationalistic fervour has landed her in hot waters after her caption comically implied various intentions behind the making of the film.




Perhaps the Pakistani actors have also found new ways to escape the harsh feedback surrounding their roles and performance. Nevertheless, Muneer believes it is her way of showcasing patriotism and sacrificing for her nation.

In a recent turn of events, the film and TV actor uploaded a video of her 'item' song on Instagram with the caption, "I did this song only because this movie is a project of ISPR".

https://www.instagram.com/tv/B318qptC9JW/

As she continued to relay her side of the story, "Perhaps this is the first and last item song of my life. But you all should know that what ever I do, I own it and I do it with pride. Pakistan key liey mari Jan hamesha hazir hey (I will do anything for the sake of my country). I'm sure you all will go and watch this movie. Enjoy Kaaf Kangna!" concluded the star.

The upcoming film is expected to release by the end of October and its schedule will clash with Shamoon Abbasi's Durj.

However, Muneer's caption stirred severe backlash, perhaps more than it would have stirred if her dance alone was being criticised. Given that now, the star along with the film and the ISPR are being dragged on Twitter for having implied other interests.

Don't believe us? See for yourself.


ISPR is providing a lot of entertainment lately.
Time will come when military parade will be replaced by item numbers.
Major neelam muneer khan (Sitar-e- entertainment) at your service. pic.twitter.com/sTgqXq08eG

— Omer Salam (@OmerSalam_) October 20, 2019
The next Tamgha-e-Imtiaz goes to#NeelamMuneerKhan on her remarkable performance of #Itemnumber only for #ISPR https://t.co/HcllIOqJKT

— Waqar Haider | وقار حیدر (@ImWaqar14) October 21, 2019
I hav felt very saddened when I come to know that an item song is being done by #NeelamMuneer b'coz it was project of #ISPR @peaceforchange even I wasn't expecting such things from your bag
I #Respect u.....But this doesn't mean I'll support you in each and everything
☹☹☹

— RANA AMMAR WAHEED🇵🇰 (@rana_ammar007) October 21, 2019


https://twitter.com/eb_abraham/status/1186261600744939520


Neelam Muneer says shes only did an item song because of ISPR.

Hum ISPR aur ghafoor sahab ko Neelam Muneer se item song karwane pe mubarakbaad paish karte hain.

Another achievement for fifth generation warfare. #kaafkangna #isprourproud
https://t.co/SScUDvTidz

— Anis Farooqui (@anis_farooqui) October 21, 2019
Have something to add to the story? Share in the comments below.
COMMENTS
Comments are moderated and generally will be posted if they are on-topic and not abusive.
For more information, please see our Comments FAQ