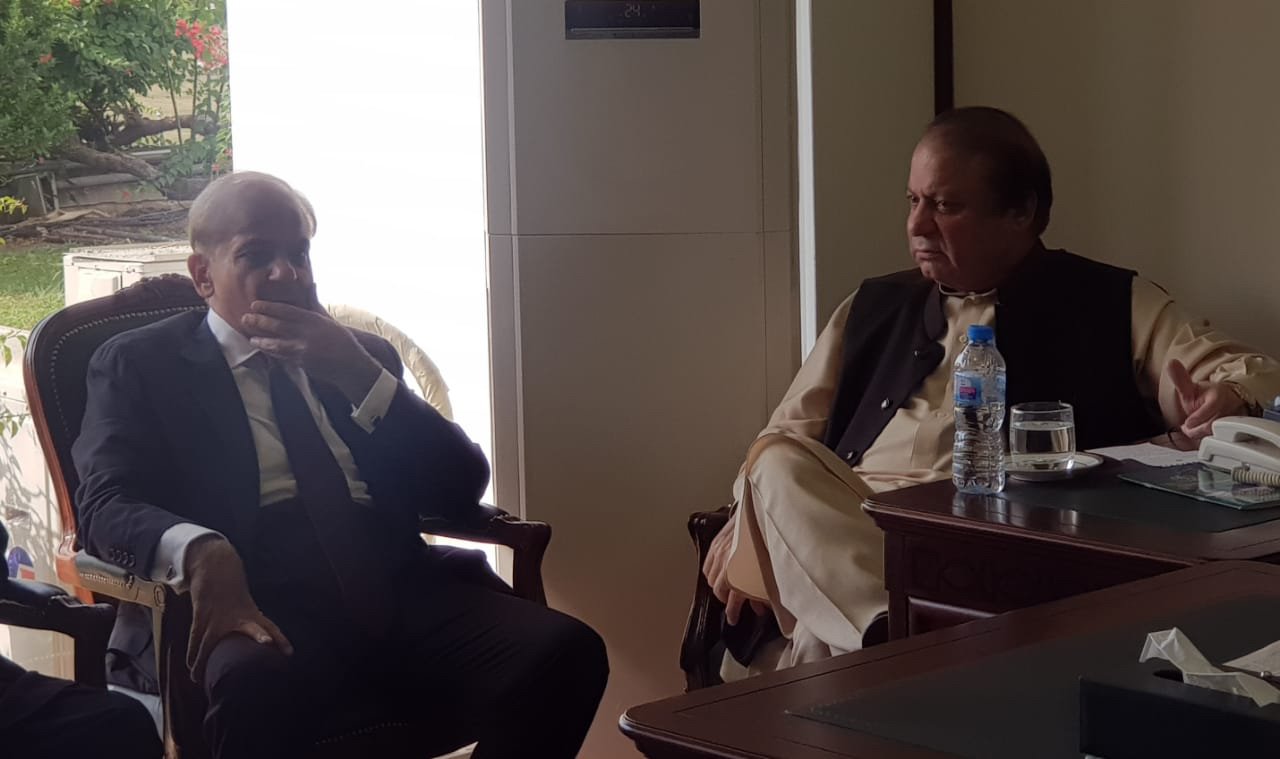 ---
LAHORE: With little expectations from Azadi march, Pakistan Muslim League-Nawaz (PML-N) plans to keep its strategy flexible till Jamiat Ulema-e-Islam-Fazl (JUI-F) unveils its plans for the movement, a well-placed source in PML-N revealed.

The source present in inter and intra-party huddles said that the march would not be able to bring the government to its knees let aside bringing it down.

It said that apparently JUI-F was not clear of its plan as sometimes speculations of sit-ins and at others of lockdowns were heard of.

The source further added that PML-N was a major stakeholder and the party would take every step cautiously to avoid trapping itself in a blind alley.

JUI-F launches 'Camel Caravan' to mobilise people for attending Azadi March

"Despite no foreseeable advantage from Azadi march, there are two main reasons for participating in the movement. First is the assurance of complete support by Nawaz Sharif and second is to keep the opposition alliance intact," he noted.

PML-N would apprise Nawaz on October 25 about post October 31 possibilities.

"PML-N still strongly believes in Nawaz's plan of gradually building movement to topple the government and a stage wise built drive would yield better results," the source observed.

"If JUI-F chief converted the march into a sit-in, then Nawaz league would decide on spot how to proceed further. PML-N is certainly not preparing for any sit-in nor do we have that much time," he added.

Azadi March may not take place, hints Sheikh Rashid

The source said that before Nawaz had publically announced his support for Fazl there were voices in the party against the movement due to ambiguity in plan and low chances of success. But even those voices realised the importance of not missing out on an opportunity of such magnitude.

He said PML-N was cautiously entering movement with a clear exit strategy.

"Nawaz league does not want the movement to fail as it will be a big blow to all opposition parties. So it expects JUI-F to prepare its own exit strategy," he maintained.

"This movement would help build a movement against the government, which is its biggest advantage," the source added.

It was further revealed that PML-N would have a clear picture on October 27 of where they stand with respect to their preparation for the march as they will be taking out rallies to show solidarity with people of occupied Kashmir.

"PML-N has also prepared its plan for October 31 but were keeping it under the rug for now," he said.