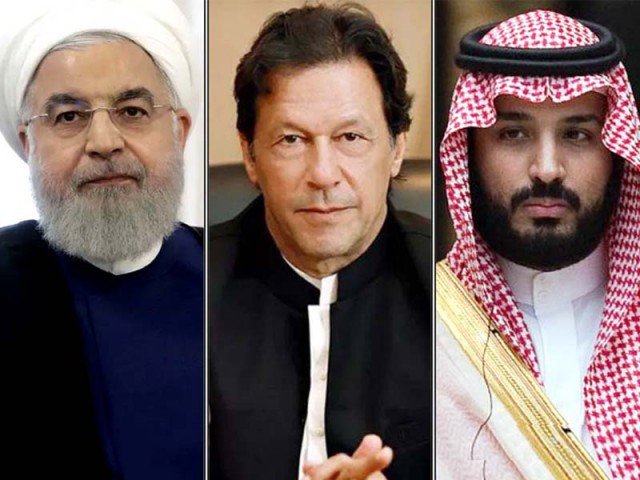 ---
The threat of an immediate conflict between Iran and Saudi Arabia has been averted thanks to Pakistan's diplomatic initiative. These were the words of Foreign Minister Shah Mehmood Qureshi who accompanied Prime Minister Imran Khan in his visits to Tehran and Riyadh as part of Pakistan's efforts to defuse tensions in the Persian Gulf region. Why has Pakistan been so keen in facilitating talks between Saudi Arabia and Iran? Imagine this: If Iran and Saudi Arabia go to a war, the immediate challenge for Pakistan will be not to take sides. But that is not going to be easy, simply because Pakistan, as a strategic partner to Saudi Arabia, has committed to supporting the Kingdom if its territorial integrity is threatened. This scenario means that Pakistan would be in direct confrontation with Iran — something that would have devastating consequences. The economic cost is even bigger. Pakistan's economy currently has been struggling. To take on any war in the Persian Gulf region means that the prices of oil in the international market will shoot up, causing Pakistan's economy to shrink further. These factors pushed Pakistan to seek rapprochement between the two countries. It is certainly a noble cause and the Prime Minister deserves all the credit.

But here is the mystery: why has the Prime Minister, who is pushing for dialogue and reconciliation between Iran and Saudi Arabia and also seeking peaceful end to the Afghan war, been following policies at home exactly opposite to his approach abroad? Why this paradox? Why are Imran Khan and his backers so averse to the idea of resolving domestic issues through dialogue and reconciliation? This, even though the kind of challenges Pakistan has been facing on the domestic front, can't be tackled without broader national consensus.

It is because of deepening polarisation. For the first time we saw the government struggle to evolve a consensus on the Kashmir dispute against the backdrop of India's decision to strip the region of its special status. In the past, at least there was an effort to take the opposition on board on issues of national importance. Take for instance the APS attack in December 2014. When the gruesome killing of around 140 schoolchildren took place, Imran was staging a sit-in at D-chowk in Islamabad. The very next day he was in Peshawar after he was invited by then prime minister Nawaz Sharif for an all parties conference to deal with the tragedy.

But, the PTI government has abandoned that approach. The lacklustre joint session did discuss Kashmir, but the Prime Minister never bothered to convene an APC on the subject. Political differences between the current government and the opposition are so wide that it is difficult to imagine any rapprochement between the two sides even on issues of national importance. The primary reason is perhaps the PTI government's approach to deal with its political rivals. Prominent opposition leaders are in jail while the Prime Minister still wants to see more people behind bars. The government wants to change laws in order to ensure that former prime minister Nawaz Sharif and former president Asif Ali Zardari are not given any special status in jail.

This only shows the mindset of the current government or those who are at the helm, though current scenario warrants a policy of reconciliation. But reconciliation doesn't mean giving reprieve to people who may be involved in mega-corruption scandals. It means setting aside personal grudges for the country's sake. Imran may be charismatic and have public appeal but perhaps he has an element of vengeance in him that prevents him from seeking the same conciliatory approach that he has espoused in the case of Iran-Saudi conflict.

Published in The Express Tribune, October 21st, 2019.

Like Opinion & Editorial on Facebook, follow @ETOpEd on Twitter to receive all updates on all our daily pieces.