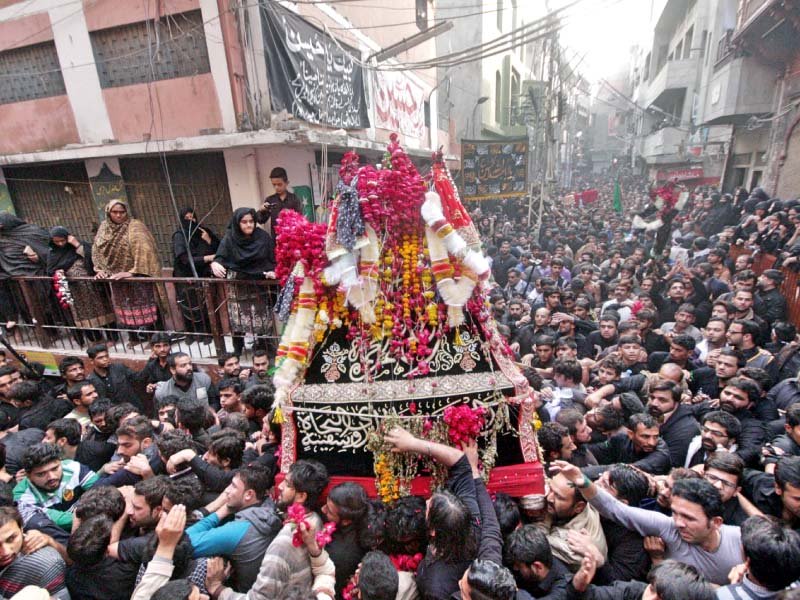 ---
LAHORE: Lahore police issued a security plan for the procession of Chehlum of Imam Hussain. According to the plan, at least 8,000 police officials under the supervision of 417 upper subordinates, 73 inspectors, 23 DSPs and seven SPs will be deployed for the security of the Chehlum.

Furthermore, three layered security will be ensured in which participants will be checked at three points before entering the gathering. The points include physical frisking, checking with metal detectors and passing through walkthrough gates. Aerial surveillance will also be conducted of the procession besides deploying snipers on rooftops of tall buildings.

Surveillance will also be conducted using CCTV cameras of Punjab Safe Cities Authority Lahore. Teams of Dolphin Squad and Police Response Unit will remain on patrolling in nearby areas.

Lahore Deputy Inspector General (DIG) Operations Ashfaq Ahmad Khan said that they were in close coordination with departments concerned for ensuring foolproof security. He instructed his force not to leave the venue before people are dispersed from the venue.

Besides devising the security plan, the DIG presided over a meeting of District Peace Committee at Qila Gujjar Singh police lines. He stressed upon the need to streamline effective and regular coordination between the members of the committee and all stakeholders including Lahore police to ensure maintenance of peace during Chehlum.

Published in The Express Tribune, October 20th, 2019.