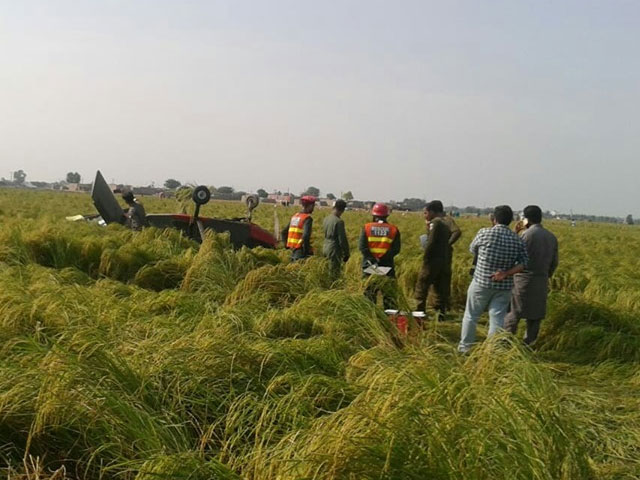 ---
GUJRANWALA: A Pakistan Army Aviation Mushak trainer aircraft crash-landed in the Wazirabad area of Gujranwala district on Saturday.

The two pilots remained safe in the incident. Security and rescue officials also reached the crash site.

According to sources, an Army captain and an instructor were on board the aircraft. The plane reportedly developed a technical fault and the crew had to put down the aircraft in a paddy field.

Earlier in July, a small military plane went down in a populated area on the outskirts of Rawalpindi, killing all five crew members on board and at least 13 people on the ground.

The aircraft – belonging to Pakistan Army Aviation – was on a routine training flight when it crashed in a 'built-up' area near Mora Kalu.

The ISPR statement didn't specify the type of the aircraft, but the British Broadcasting Corporation claimed it was a Beechcraft King Air 350.