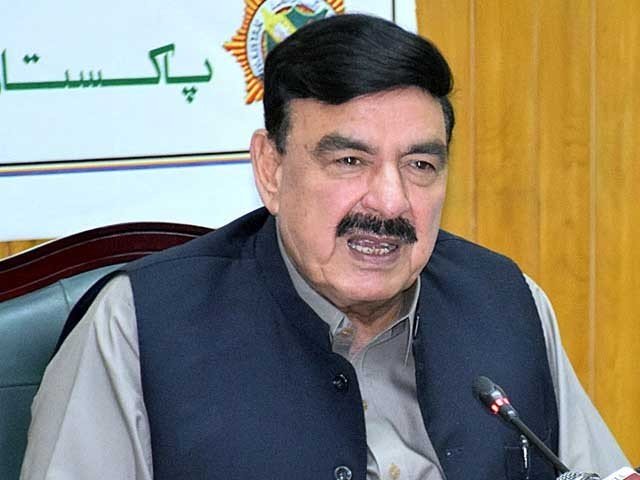 ---
LAHORE: Federal Minister for Railways Sheikh Rashid on Saturday hinted that Jamiat Ulema-e-Islam-Fazl's (JUI-F) 'Azadi March' might not take place as it is in the government's "grey list" and Maulana Fazlur Rehman may be allowed to "save face".

"Closing doors on negotiations is against the spirit of democracy. Maulana Fazlur Rehman political career may end as someone else is pulling his strings," said the federal minister.

JUI-F chief will likely march on the federal capital on October 31 to "topple the PTI government", accusing it of coming into power through rigged elections.

On Friday, Pakistan Muslim League- Nawaz (PML-N) President Shehbaz Sharif announced that his party will "fully participate" in the anti-government protest.

JUI-F launches 'Camel Caravan' to mobilise people for attending Azadi March

Addressing a press conference in Lahore, the railway minister stressed people who think that the sit-in would solve their problems are misguided.

Rashid also said that Prime Minister Imran and Chief of the Army Staff General Qamar Javed Bajwa are two wheels of democracy and state intuitions are under oath to protect Pakistan.

"The National Action Plan is in action. If democracy is threatened, 400 to 600 people will be detained."

Talking about inflation and the state of the economy, the railways minister claimed that Nawaz Sharif and Asif Ali Zardari's government are responsible for derailment of the economy.

"Country's economy will improve in the next three years," he assured.