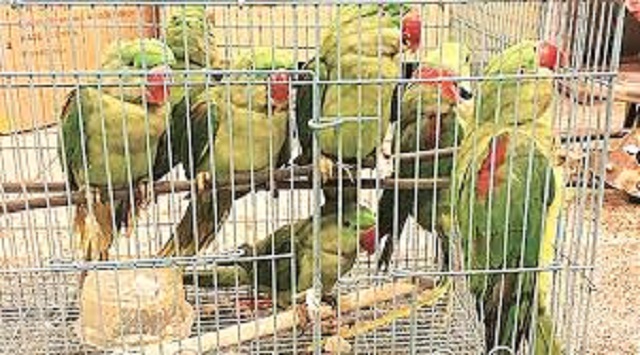 ---
In a peculiar scene, a magistrate asked 13 parrots about where were they smuggled during a court session in India on Thursday.

According to Gulf News, the flock of birds was caught at New Delhi's Indira Gandhi International Airport when the security officials spotted graphics of birds inside shoe boxes in a bag during routine luggage screening.

The birds were allegedly smuggled to Tashkent by a 24-year-old Uzbekistan national identified as Anvarjon Rakhmat Jonov.

Most of the birds were recovered in an unconscious state.

Noisy parakeets to face 'humane slaughter'

During interrogation, Jonov revealed that these birds were rose-ringed parakeets, whose demand is high in Tashkent.

"The Wildlife Inspector and Wildlife Crime Control Bureau, Northern Region, was called to verify the genuineness of the parrots," said Special Public Prosecutor P C Aggarwal, appearing for the customs department, adding that after examination it was confirmed that parrots are parakeets (of the family Psittacidae) and export of live parakeets is restricted under the EXIM (export import) policy.

The judge ordered the Wildlife Department to take care of the birds, however, the accused is taken under 14-day custody and would appear in court on October 30.