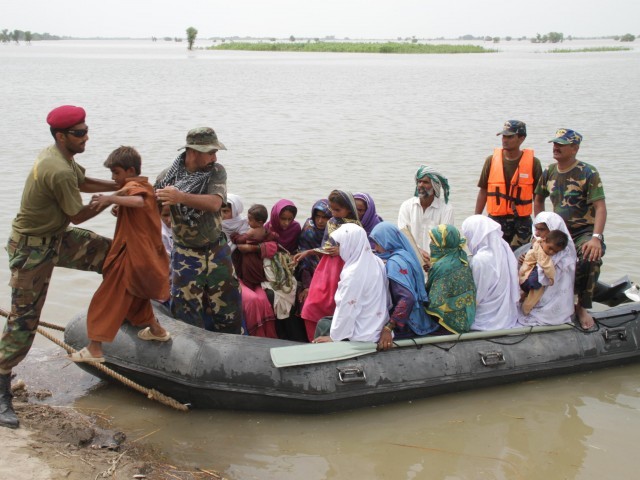 ---
ISLAMABAD: The government has put forward the draft resolution of 'National Disaster Management Act,' under which all the laws related to the disaster management institutions are amalgamated, to the federal cabinet's legislative committee.

As per sources, the committee had already deliberated upon the proposed law during its first meeting. From there, the sources added it would be presented in the parliament for final approval.

The recent development is among government's step to form effective laws to handle natural catastrophes.

The National Disaster Management Commission, headed by the prime minister, in its fifth meeting last year had approved that effective legislation be done for handling natural disasters.

After the approval by the commission, the National Disaster Management Authority (NDMA) hired a law firm to merge all the laws ever made about the disaster management.

The law firm had merged all the laws made to deal with natural disasters since the creation of Pakistan to prepare the new draft. These old laws included Civil Defence Act 1952, National Calamities Act 1958, National Disaster Management Act 2010 and Earthquake Reconstruction and Rehabilitation Authority (ERRA) Act 2011.

The document further says the NDMA presented the draft before the committee after consulting all the stakeholders and accommodating their suggestions.

It may be recalled that that the government has already decided in principle that Erra, which was created for reconstruction in the earthquake-hit areas, to be merged into the NDMA.
COMMENTS
Comments are moderated and generally will be posted if they are on-topic and not abusive.
For more information, please see our Comments FAQ