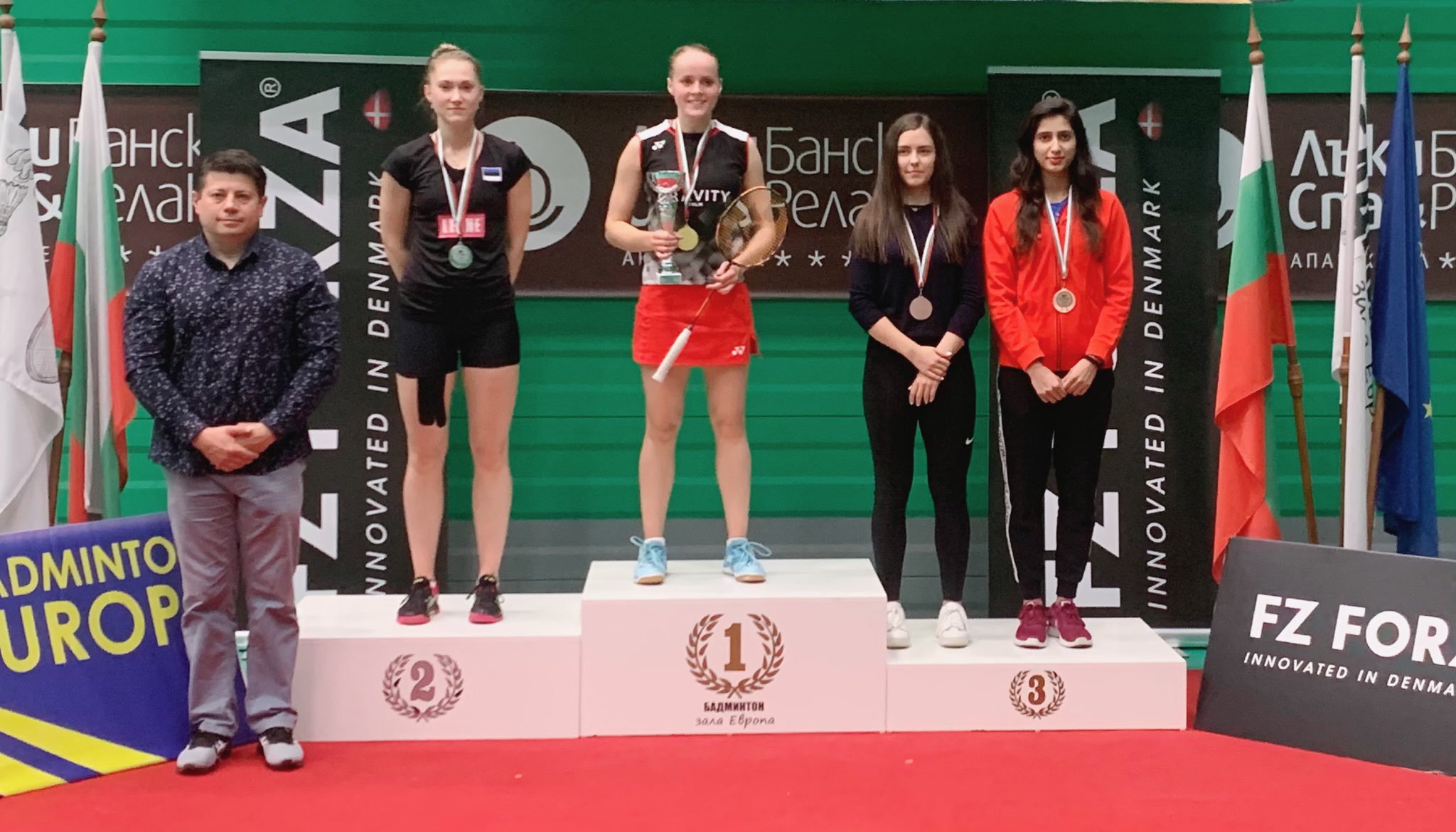 ---
KARACHI: Pakistani badminton player Mahoor Shehzad is currently ranked 168th in the World Singles rankings, but her recent bronze medal in the 2019 Bulgarian International Championship has given her hope that she can climb the mountain to enter the 2020 Tokyo Olympics to represent Pakistan.

The Pakistan number one badminton player, who is being managed by Pakistan's First Global Sports Agency Magnus Sports, said that she feels great to have won her first medal of 2019.




"It feels great as this is my first international medal in 2019," Mahoor told The Express Tribune. "Travelling alone and managing everything on my own was challenging but walking to the podium to receive my award made it all worth it. I have been working really hard for this and was waiting for this moment since a long time."

Pakistanis are cricket fanatics are there is no doubt about it, but thanks to the social media athletes from other sports are also getting recognition. Mahoor's bronze medal was also celebrated well by Pakistanis and she says it is "amazing to see people appreciating you".

"I feel blessed that my achievement was recognised by many people and media also gave it coverage. It's simply so amazing to see people appreciating you and I could feel the love and support in each and every comment on my social media accounts," she said.


My journey in the Bulgarian International Championship 2019 concluded with a bronze medal for Pakistan. As the only Pakistani player participating in the tournament, I'm quite satisfied at making it to the top 3. I am gratified by the support, and working hard for the next events pic.twitter.com/lqnNpVpAMt

— Mahoor Shahzad (@OfficialMahoor) October 7, 2019


Mahoor, 22, is not only aiming to win individual accolades and is also focused on bringing international laurels for Pakistan, and her next target is to qualify for the 2020 Tokyo Olympics.

"For now, my aim is to represent Pakistan in the 2020 Olympics for which I am playing International tournaments," she explained. "To qualify for Olympics 2020, I need to come in the Top 70 players of the world.

"I have played 5 international tournaments in this year so far which includes tournaments in Benin, Ivory Coast, Ghana, Nigeria and Bulgaria. Once I accomplish this aim, then I will look forward to reach the top 50, then top 20 and then top 10."


ماحور شہزاد اولمپکس میں پاکستان کی نمائندگی کیلئے پُر جوش pic.twitter.com/Hx4JhJmA4R

— PTV News (@PTVNewsOfficial) October 11, 2019


Athletes in Pakistan, who are not cricketers, struggle to get enough coverage and recognition and it becomes even more difficult to pick up a sport and make a career in it if you are woman in the country. However, Mahoor believes nothing is impossible if one is ready to put in the hard yards.

"Performing well in both sports and studies requires good time management skills. And that can only happen when a person learns to restrain him/herself from wasting time. In order to be someone who people look up to, a lot of sacrifices have to be made. You will have to miss many gatherings, parties, events for your training.

"Moreover, the use of social media has to be limited. PV Sindhu, who won silver medal in 2016 Rio Olympics didn't use her mobile for three months before Olympics just to realise every time that she is preparing for something big. The most important thing is a person's self-determination and the will power to be the best, as these two things determine how much willing a person is to put efforts in achieving his/her aims."