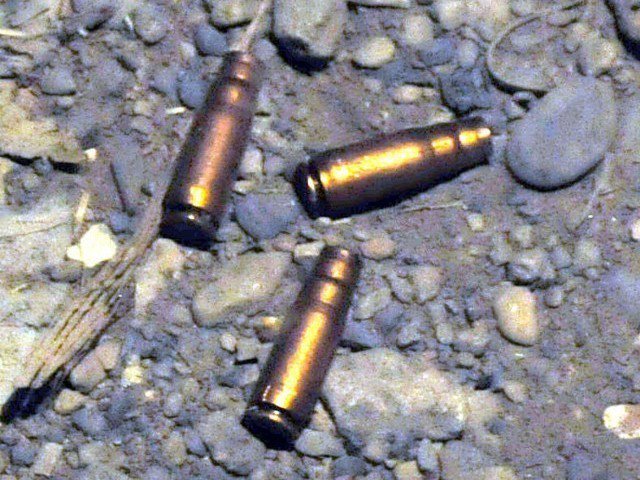 ---
HYDERABAD: A landlord allegedly shot dead one peasant and injured four other persons in separate incidents of violence in Husri, a rural town in Hyderabad, on Friday. According to police, the arrested suspect, Arfaat Ali Noohani, who belongs to Hyderabad, has also been nominated in an FIR under Sections 302, 324 and 6/7 of the Anti Terrorism Act.

Noohani, who is the son of famous educationist and activist, late Maryam Sultana Noohani, first allegedly clashed with some persons of the Rajput community in a dispute over some shops. During the clash, he left four persons injured. He later fired multiple gunshots at Razzak Kumbhar, 28, at a different location in Husri.

Sindh Police close to arresting robbers who killed university student

"Noohani later took Kumbhar's dead body and threw it outside the residences of the Rajputs." However, the police told, that the Rajputs, besides telling that they were eyewitnesses of the incident of Noohani throwing the body in their street, pointed out that blood of Kumbhar could not be seen in the street.

"They rightly pointed out that if Kumbhar was killed with gunshots in their street, his blood would have spilt over the road. But the fact was that he was killed elsewhere and his body was thrown in their street perhaps to show that he was killed during the clash."

The injured were shifted to Liaquat University Hospital. One of them, identified as Ali, is said to be in a critical condition because he sustained a gunshot wound in his neck.

Vetran journalist shot dead in Haripur

The incident stirred a protest as hundreds of people blocked Hyderabad-Tando Muhammad Khan road along with the body, grinding the movement of traffic to a halt. The protest ended after more than two hours after their demand for the arrest of Noohani was accepted by the police.

The police lodged FIR on the complaint of Muhib Ali Kumbhar, brother of the slain person.

Published in The Express Tribune, October 12th, 2019.
COMMENTS
Comments are moderated and generally will be posted if they are on-topic and not abusive.
For more information, please see our Comments FAQ