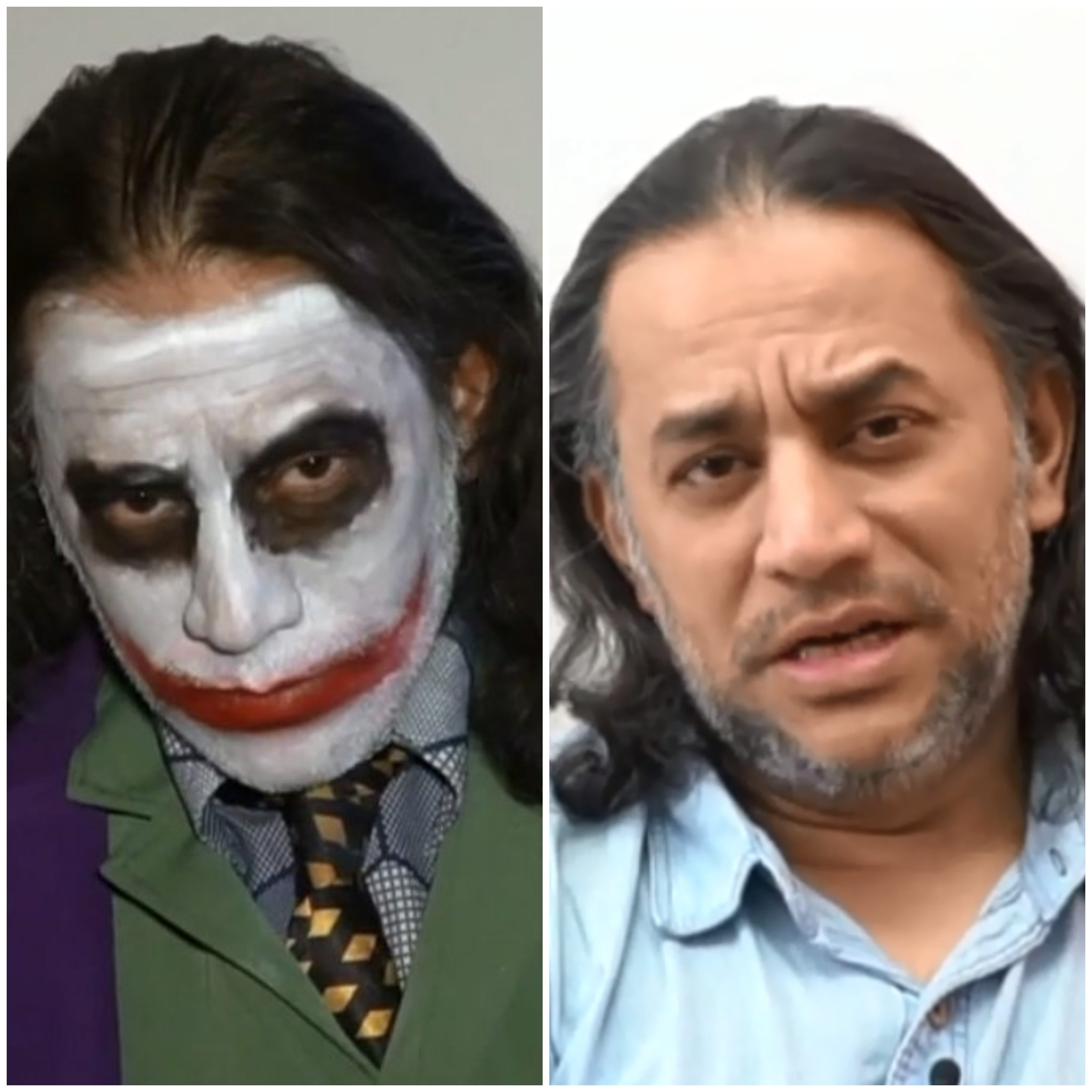 ---
Critically acclaimed Hollywood film Joker has not only overtaken cinema screens but has also influenced a Pakistani artist based in the United Arab Emirates (UAE).

Mohammad Babar, who currently works for a telecommunication company, has attracted a lot of fans on social media because of another hobby of his.

According to the 43-year-old, people have been very encouraging of his new makeup skills and are requesting autographs and selfies due to his eerie transformation into the popular villain Joker. "I have started feeling like a celebrity," he said excitedly.




Babar initially started out as a freelance photographer but now works in a professional capacity. He covers different events over the weekends.

A few years ago, a medical tragedy changed his life. "I underwent throat surgery that cost me my voice. The doctor accidentally paralysed one of my vocal chords," he told Khaleej Times.

Joker Review: An origin story that misses the point

It wasn't until one of the artist's friends sent him a clip from Heath Ledger's The Dark Night, which saw the Joker in his element, that something about the villainous character resonated with him.




"When we watched that movie, there was something about the Joker that hit me. And that was how Heath Ledger playing the Joker pushed everybody to do things they did not want to do, including Batman," Babar said.

From then on, he felt inspired to transform himself into the Joker. When the new Joker film starring Joaquin Phoenix as released , Babar's colleagues started to talk about it. He then decided to go to the premiere dressed as the character.




The Joker-inspired man went from home in the clown costume and his entire family was laughing at him. "I have to be in the character in order to show aggression on  my face. This wasn't easy. My passion for the role is what drove me to pay a tribute to Joker."

The highly-anticipated film made its world premiere at the Venice Film Festival in August, where it earned that festival's highest honour, the Golden Lion.

Warner Bros' R-rated Joker, which laughed its way to a new record at the US box office, scored $93.5 million over the weekend and emerged as the biggest October launch of all time.

Have something to add to the story? Share it in the comments below.