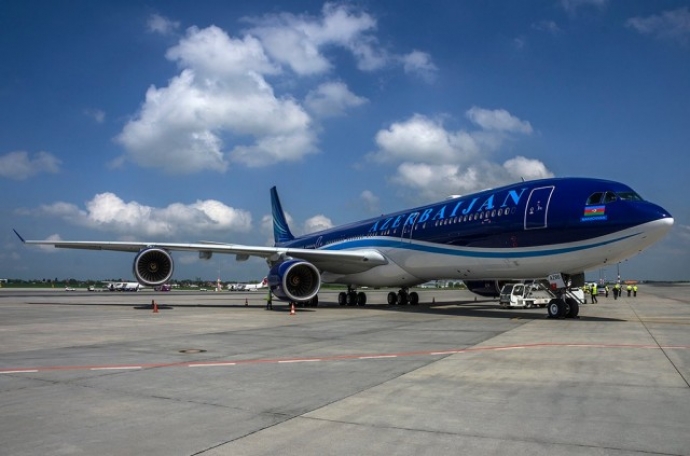 ---
KARACHI: In light of exponential growth in the number of tourists visiting Azerbaijan from Pakistan, the central Asian country is making efforts to resume direct flights between the two countries.

Following a hike in fuel prices in February 2006, Azerbaijan Airlines had halted flights to Karachi along with many other destinations. Later, in 2017, nearly 9,000 people travelled to Azerbaijan.

"Some 8,990 people travelled to the eastern country and the number jumped to 41,268 [in 2018], up around 4.6 times," Azerbaijan Tourism Board CEO Florian Sengstschmid told The Express Tribune on the sidelines of Pakistan Travel Mart held at the Karachi Expo Centre.

"In the eight months of 2019, we have witnessed a growth of 12.9% compared to the corresponding period of the previous year," he added.

Azerbaijan, which declared independence from the Soviet Union on August 30, 1991, earned $2 billion in 2018, making it one of the fastest-growing tourist destinations in the world.

The country set up the tourism board just one and a half years ago to diversify the economy as it depended 90% on the oil and gas sector with a 4% reliance on agriculture and 4% on tourism.

The board hired Sengstschmid, an Austrian national with 25 years of experience in tourism infrastructure development to boost the potential of the country, which has a rich history dating back 5,000 years ago and is home to three Unesco World Heritage Sites.

The country used high-profile sporting events such as Formula 1 Azerbaijan Grand Prix and UEFA Europa League Final in 2019 as leverage to take tourism to a high level, which now comprises 3% of the country's gross domestic product (GDP).

"This can easily be taken to 9%," said the CEO.

"With direct flights in the foreseeable future, the flight time will be cut down by more than half," he declared. At present, flights via Dubai, Doha or Istanbul takes seven to eight hours to reach Baku - the capital and commercial hub of Azerbaijan.

The country issues e-visa in only three hours, which is a major reason behind the exponential growth in tourism. "We are in negotiations with Pakistan International Airlines and we hope that soon there will be direct flights, which will also lead to a reduction in airfare expenditure," he said.

Pakistani visitors get high appreciation in Azerbaijan due to close cultural and brotherly relations as the former was the second country to recognise Azerbaijan and supported it on the issue of Nagorno-Karabakh - a disputed area between Armenia and Azerbaijan.

Published in The Express Tribune, October 9th, 2019.

Like Business on Facebook, follow @TribuneBiz on Twitter to stay informed and join in the conversation.