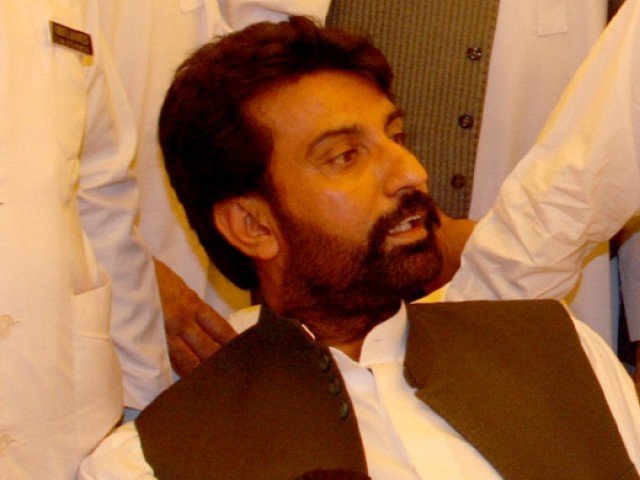 ---
QUETTA: Pakistan Peoples' Party (PPP) Balochistan President Ali Madad Jattak on Saturday said his party would not participate in a protest that could have damaging consequences for the country, referring to the Jamiat Ulema-e-Islam-Fazl's (JUI-F) anti-government 'Azadi March' that is scheduled for Oct 27.

"The PPP respects right to staging peaceful demonstrations but we can't be part of something that doesn't bode well for the country," he said while addressing party workers in Quetta.

Jattak accused the federal government of implicating his party's leadership in fake corruption cases.

"The Pakistan Tehreek-e-Insaf (PTI) government is weakening democracy," he added.

Jattak maintained that the federal government had arrested PPP Co-Chairman Asif Ali Zardari and other senior party leaders over fake corruption charges.

Govt to offer full support to journalist community: Balochistan CM

"Attempts are being made to weaken the PPP but those behind this conspiracy should know that we don't fear being arrested and remained united during times of dictatorships."

The PPP leader said the opposition is trying to rid the nation of the incompetent PTI government.

He also hit out at the government for the stalled China Pakistan Economic Corridor (CPEC) projects in Balochistan and demanded that work on development schemes across the province should be started immediately.

On Thursday, JUI-F chief Maulana Fazlur Rehman announced that the 'Azadi March' to oust the government would begin on Oct 27.

The two main opposition parties – the Pakistan Peoples Party (PPP) and the Pakistan Muslim League-Nawaz (PML-N) – tried earlier this week to talk the politico-religious leader out of 'going solo' with the anti-government rally, but to no avail.

BAP will emerge 'victorious' in LG elections: Balochistan Minister

Fazl said JUI-F caravans from across the country would converge on the federal capital on October 27 to rid the country of the 'incompetent government' of the PTI which, according to him, had "destroyed the economy".

Fazl hinted at staging a sit-in at Islamabad's D-Chowk where the PTI had staged a marathon dharna in 2014 against alleged rigging in the 2013 elections. "We are not ones to disperse easily," the cleric said.

On Friday, PPP Chairman Bilawal Bhutto Zardari said his party had called a meeting to decide the scope of its support for the JUI-F long march.

"We will support Maulana Fazlur Rehman in every protest he undertakes within constitutional limits," he added.

Published in The Express Tribune, October 6th, 2019.
COMMENTS
Comments are moderated and generally will be posted if they are on-topic and not abusive.
For more information, please see our Comments FAQ