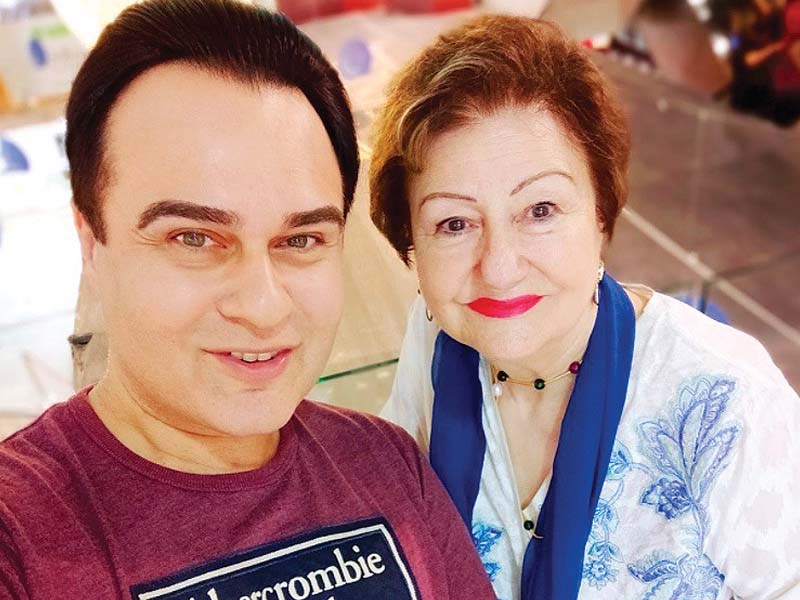 ---
PR and Fashion Director Rezz Aly Shah shares a profound bond with mother Aliya Shah. From heading straight to the kitchen after school to their air safari adventures together, Rezz and Aliya share with us some of their fondest memories, the things they love about each other and more

What is your favourite memory of each other?

Rezz: For me it has always been my mum and I as my dad passed away 20 years ago. We are a small family so every day is a beautiful memory with her.

Aliya: Rezz used to come home from school and go straight to the kitchen and eat whatever he could get. It was a very cute sight as he was an adorably chubby child.




What is the most adventurous thing you have done together?

Rezz: Mum loves mountains so we went on an air safari adventure and she was super thrilled, the glaciers looked absolutely majestic from the plane.

Aliya: I miss our trips to Dubai and Singapore, haven't been in a while.

What is the one thing you love about each other?

Rezz: She is an angel; my mum always has my back.

Aliya: Rezz is the most caring son. He never makes me feel like he's the only child as he plays the role of many children in one.

If you are upset with each other, how do you make up?

Rezz: I go to my mum's room and simply start a random conversation to break the ice.

Aliya: If I realise I have said something wrong, I make sure to change my tone and I make up.




Describe each other in three words:

Rezz : Sensitive and caring.

Aliya: My son is very creative, sensitive and a very loyal friend.

How are your personalities similar?

Rezz: Actually we are total opposites.  My mum is very Innocent and vulnerable and I'm the complete opposite of all that.

Aliya: Thank God Rezz is more like his dad. Brave and hard working.

Complete the sentence: The best present my son/my mother ever gave me was ________

Rezz : My mum gets me amazing duas from Iran and Iraq and they are very dear and holy to me.

Aliya:  Rezz got me a statue of a mother and child from a store in California when he was 13 years old. It is very dear to my heart.

I can't live without my son/my mother because…

Rezz : One can never replace a parent and there is no life without parents especially when you are the only child.

Aliya: I am very fortunate to have Rezz as my son. May God give him a long life, Ameen.