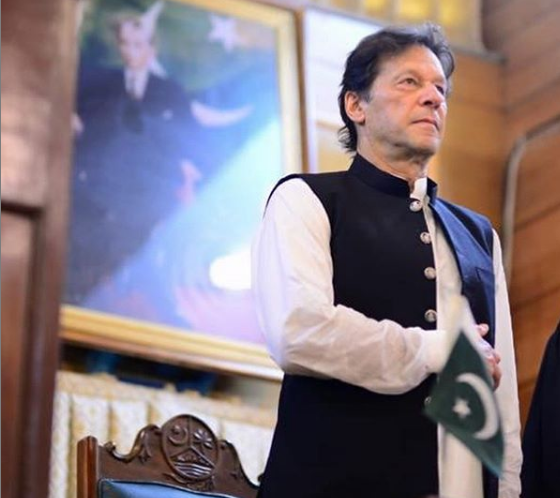 ---
ISLAMABAD: Prime Minister Imran Khan is scheduled to visit China next week in a development seen as crucial against the backdrop of simmering tensions between Pakistan and India over the longstanding Kashmir dispute.

China is one of those countries, which publicly supported Pakistan after India on August 5 unilaterally and illegally changed the status of disputed Jammu and Kashmir region.

The exact date of the premier's trip has yet to be announced but official sources confirmed the visit will take place next week.

During the visit, the prime minister will meet top Chinese leadership and the issue of Kashmir with reference to recent developments would figure prominently in the talks, said officials familiar with the agenda of the visit.

PM Imran seeks to quell talk of war with India

Premier Imran's visit, which is third this year, comes just days before Chinese President Xi Jinping is expected to travel to India for the informal summit with Prime Minister Narendra Modi.

Observers believe that the Chinese president is likely to press New Delhi to lift restrictions on Kashmir and stop alternating the status of disputed territory pending the final settlement.

China, which also has a dispute over Ladakh region with India, has opposed the revocation of Article 370 of Indian constitution, saying it "undermines China's territorial sovereignty".

China has objected to the formation of Ladakh as Union Territory, laying its claim over the mountainous region.

'CPEC projects completed or near completion'

Other than Turkey and Malaysia, China led from the front at the recent United Nations General Assembly session to voice concerns over the human rights situations in Occupied Kashmir.

Chinese Foreign Minister Wang Yi, while addressing the UNGA annual session, stressed that Kashmir is a disputed territory and its resolution has to be found keeping in view the UN Charter, relevant UN resolutions and bilateral agreements.

Apart from discussing Kashmir and regional security situation, PM Imran would also renew Pakistan's commitment to the multibillion-dollar Belt and Road Initiative (BRI).

After the premier's visit to Washington in July, there were concerns that Pakistan might review its strategy towards the China-Pakistan Economic Corridor (CPEC) given the United States reservations over it.

He is likely to convey a clear message to the Chinese leadership that Pakistan considers CPEC as vital for the country's economic growth and prosperity.

In Beijing, the prime minister will also attend the China-Pakistan Business Forum to discuss options giving further impetus to the bilateral trade and commercial ties.
COMMENTS
Comments are moderated and generally will be posted if they are on-topic and not abusive.
For more information, please see our Comments FAQ