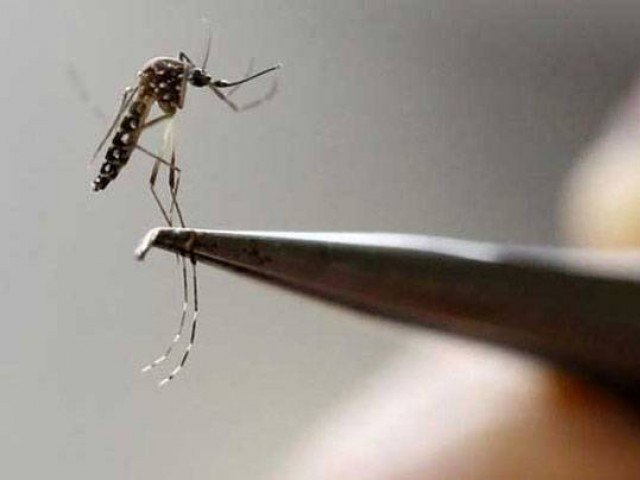 ---
KARACHI: The Sindh Dengue Prevention and Control Programme has sounded the alarm on the steep rise in the number of patients affected by the mosquito-borne virus in the current month. According to the programme's manager, Dr Mehmood Iqbal, over 2,700 cases of dengue have been reported in Sindh so far this year.

"The alarming rise in the number of dengue cases is worrisome," said Dr Iqbal, while expressing the hope that all provincial governments will utilise their resources to curb the spread of the disease. He was speaking at a press conference at the Sindh Services Hospital on Wednesday.

According to Dr Iqbal, the recent dengue outbreak in September has resulted in a 9% rise in dengue cases across the country.

However, while citing these alarming figures, Dr Iqbal also assured that his department, in collaboration with the Sindh government, has taken measures to control the epidemic.

"We have been working with the Government of Sindh since July to prepare a strategy and employ measures to control the spread of dengue," he said. "We regularly fumigate the areas from where dengue cases are reported, use chemical substances to destroy the larvae of dengue-carrying mosquitoes, plan to launch a wide-scale fumigation drive and have set up teams to address the problems of urban regions, especially where stagnant water is present in abundance."

Other preventive and remedial measures include the placement of focal persons at every hospital, setting up isolation wards, and setting up a WhatsApp helpline number through which dengue patents may share details about their case history, he said.

According to Dr Iqbal, 18 hospitals in Sindh are providing services for treating dengue, where healthcare facilities will be inspected by Karachi Health Services Director and DHOs. "Our teams are working round the clock to rid the province of dengue," he said, while at the same time deploring that the Dengue Control and Prevention Programme has received funds amounting to Rs87 million, when actually, Rs 267 million were allocated for the programme.

However, he made it clear that his team is tasked with controlling dengue and not eradicating it.

Addressing the press conference, Dr Iqbal also reflected on how the negligent attitude of the public has contributed to the rise in dengue cases. "Automobile workshops are the breeding grounds of dengue-carrying mosquitoes as water is kept stored there for months," he pointed out. Adding to this, he also said that "Dengue Control Act 2013 binds the public to eliminate mosquito-breeding places and strict action will be taken against anyone who violates the act."

He appreciated the role of the media in raising awareness about dengue control, adding that relatively more people have adopted preventive measures this year based on information about curbing dengue disseminated by the media. He also expressed gratitude to Karachi Metropolitan Corporation, Karachi Health Director and district commissioners, for providing assistance to curb the virus.

Viewing the issue from a wider perspective, Dr Iqbal claimed that a dengue outbreak takes place in all countries after every two to three years. He said that dengue has claimed 23 lives in Pakistan this year, of which 11 deaths were reported from Sindh. Of all the dengue cases reported in Pakistan, 26% were from Punjab and 21% from Khyber-Pakhtunkhwa, he added.

Published in The Express Tribune, September 28th, 2019.
COMMENTS
Comments are moderated and generally will be posted if they are on-topic and not abusive.
For more information, please see our Comments FAQ