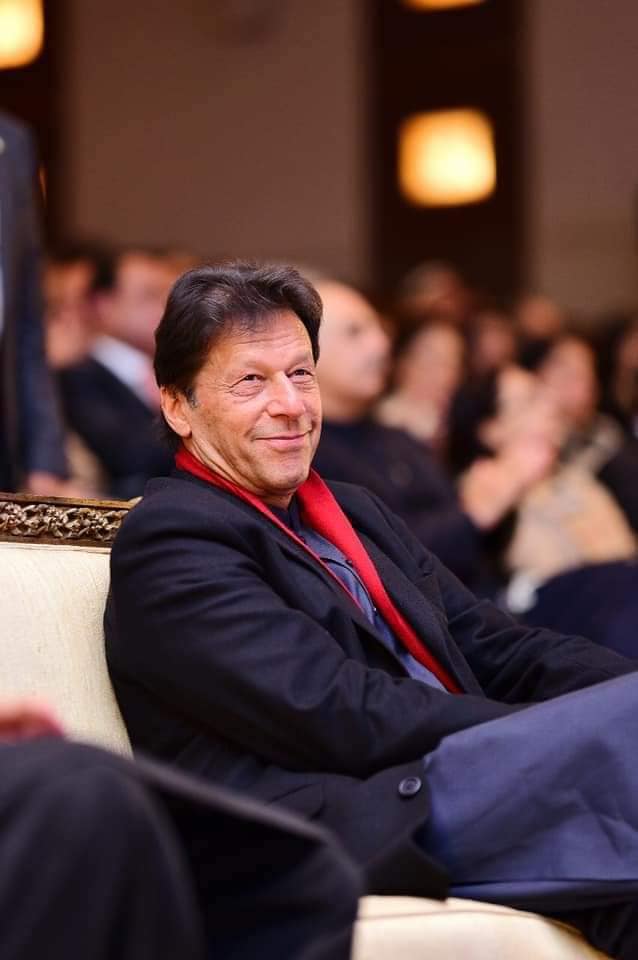 ---
Until the lion learns how to write, every story will glorify the hunter. This African proverb nicely describes the battle of narratives surrounding Pakistan's economy — which posted surprisingly good macroeconomic numbers last week. The opposition is on a fierce hunt for facts to support its doom and gloom narrative while PTI roars and squeals like a wounded lion, unsure whether it wants to attack or run away.

In this piece, I'll unpack the narratives building around Naya Pakistan's economic performance, seeking to separate myths, facts and fiction. The most powerful narrative the opposition has successfully established is that the economy is collapsing and the PTI government has no control over its downward spiral. Like any myth, there's a nugget of truth buried within this largely false narrative.

The truth is that Pakistan's economy isn't doing well. But it's not because the government doesn't have control, it's precisely the opposite: the government has control and is trying to suppress demand. Take the positive news of trade deficit collapsing by 42% in August. This happened because we devalued the rupee, raised interest rates and took other demand compression measures successfully. This is the only way to break the cycle of debt and make this our last IMF package: by living within our means.

Why did we have to do demand compression? Because the previous government was spending borrowed money to fuel current consumption via expensive imports. We're now paying for their sins — with interest. This is a painful moment for the economy but we're reducing the dollars we need to borrow by shrinking our current account deficit, which is down by $1.58 billion or 55% in the first two months of this fiscal.

Next narrative, the PTI has an inexperienced economic team. Once again, some truth used to build a largely false narrative. Take for instance, Shabbar Zaidi. The man is quietly championing the boldest reform agenda within Naya Pakistan: making sure only the salaried middle class isn't paying taxes by fighting with retailers and wholesalers to bring them in the tax net. Tax collection is up 30% despite a weak economy and collapsing imports. This comes behind strategic interventions like shuffling over 1,000 FBR officials, changes in tax policy like real estate valuations and expedited tax refunds to build trust with the industry.

Next narrative, the accountability process is scaring investors and slowing the economy down. At first, I thought this was an opposition scare tactic but this is actually true. Here's one poignant example: NAB is pulling a Punjab Police on corporate Pakistan, with Sheikh Imranul Haque's curious detention — without a reference — for over a month and a half now. Haque is a highly respected corporate success story, who served the country as head of PSO. How are you going to attract top talent to work in state-owned enterprises, if innocent men will be held hostage to political maneuvering between the government and opposition?

Next narrative, the PTI bungled the IMF programme. Here, the opposition has been constantly shifting goal posts. First, they criticised Asad Umar for taking too long to enter the IMF (tacitly accepting they had left the economy in a bad shape). When Pakistan entered the IMF deal, they said the conditions were too harsh and we would never be able to meet them (why do you think Umar was negotiating anyway?). Finally, when the IMF came to Pakistan last week, they said it's an SOS mission as the government is off-track on the programme. Silence then, when the IMF was encouraged by Pakistan's progress on structural reforms.

Improving macroeconomic indicators doesn't mean everyday life will get better overnight or growth will return immediately but they show Pakistan is stabilising, and reforms are working. Meanwhile, the wounded PTI lion needs to learn how to tell its story before the hunter comes in for the kill.

Published in The Express Tribune, September 22nd, 2019.

Like Opinion & Editorial on Facebook, follow @ETOpEd on Twitter to receive all updates on all our daily pieces.