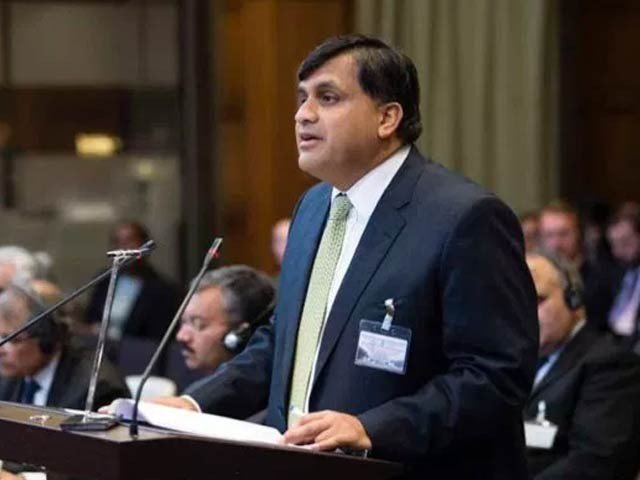 ---
The Foreign Office on Friday said Islamabad has initiated a number of processes to keep a sustained focus on the human rights situation in Indian Occupied Kashmir (IOK).

The human rights situation in the occupied valley has become a central issue at the United Nations Human Rights Council (UNHRC), said FO Spokesperson Mohammad Faisal.

The spokesperson further said Pakistan will continue efforts to ensure that the proceedings at the UNHRC have an impact in the occupied valley.


Responding to a media query, I stated that Human Rights situation in the IOJ&K has become the central issue of focus at the Human Rights Council. #Pakistan has initiated a number of processes to keep a sustained focus on IOJ&K. #KashmirBleeds#LetKashmirSpeak

(1/2)

— Spokesperson 🇵🇰 MoFA (@ForeignOfficePk) September 20, 2019


Last month, New Delhi revoked occupied the valley's autonomous status and snapped communications for much of the Muslim-majority region. India's actions drew criticism from the UN human rights chief and rights groups, with Pakistan urging pressure on India.

In a diplomatic push, PM Imran Khan and Foreign Minister Shah Mehmood Qureshi have held telephonic and in-person conversations with world leaders including US President Donald Trump, Saudi Crown Prince Mohammad bin Salman, and others.

The premier is headed to Washington DC to attend the United National General Assembly (UNGA) where he will highlight the Kashmir issue.

Earlier, FM Qureshi demanded an international investigation into the situation in the IOK while addressing the United Nations Human Rights Council gathering in Geneva. He warned of the risk of "genocide" in the Muslim-majority region.

A joint statement by Pakistan on behalf of over 50 countries at the UNHRC over the human rights situation in the occupied valley called for the "removal of restrictions, respect and protection of the Kashmiri people, implementation of the recommendations of UN's Kashmir reports and peaceful resolution of the Jammu and Kashmir dispute through the implementation of the UN Security Council resolutions."

(With additional input from AFP.)