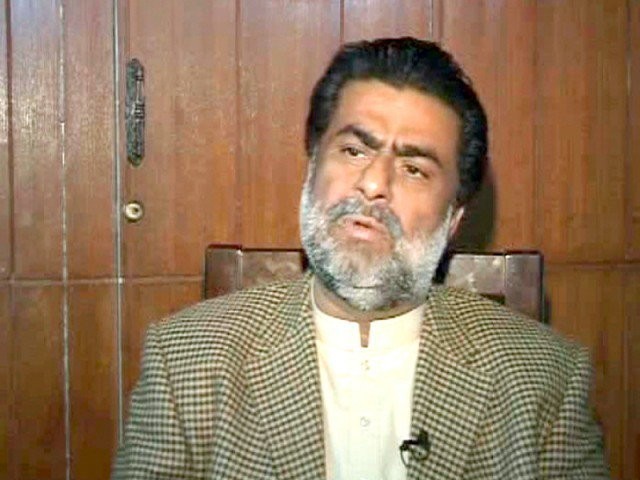 ---
ISLAMABAD: The hearing of PTI Balochistan President Sardar Yar Muhammad Rind disqualification case was postponed without any proceedings on the request of Sardar Yar Muhammad Rind's lawyer Sardar Latif Khosa.

The case was heard by a three-member bench of the Supreme Court headed by Justice Umar Ata Bindayal. During the hearing, the assistant lawyer of Sardar Latif Khosa informed the court on being inquired that Latif Khosa could not appear due to ill health on which the court directed Latif Khosa to appear on the next hearing under all circumstances.

The lawyer of Taj Raisani adopted the stance that he is fully prepared and he could furnish the arguments whenever the court orders, after which the court postponed the hearing indefinitely.

Last year, the appellate tribunal barred Rind from contesting elections for concealing an FIR registered against him and submitting a 'fake' master's degree. Later, when Rind went to the Balochistan High Court, a two-member bench upheld the tribunal's judgment and then he approached the top court. On July 6, the apex court allowed the PTI leader to contest the 2018 general elections.

The Supreme Court later directed Sardar Rind to furnish evidence in a petition challenging his disqualification over alleged fake degree. A three-judge bench headed by Justice Sheikh Azmat Saeed was hearing the petition.

Justice Saeed questioned the lawyer if Rind went to the election tribunal to have his grievance addressed, to which he responded that it didn't entertain his plea on the ground that it was already being heard by the court.

Published in The Express Tribune, September 20th, 2019.