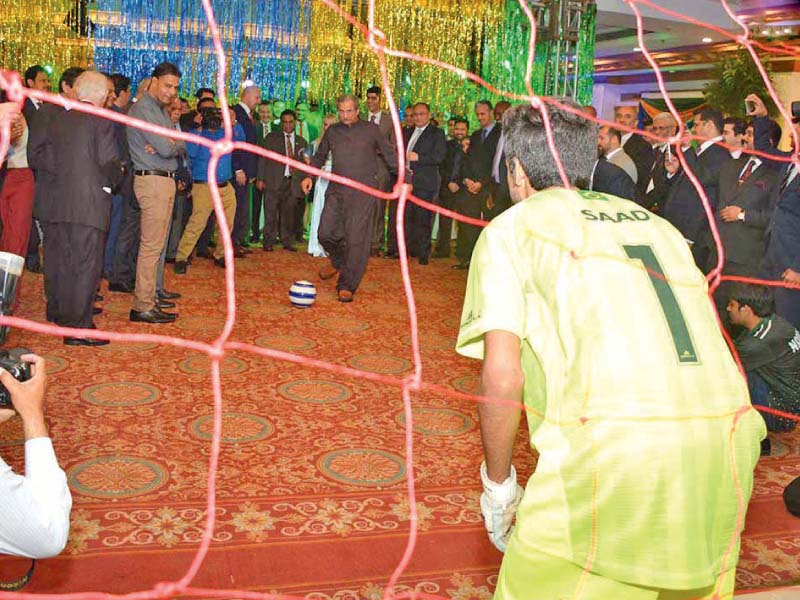 ---
ISLAMABAD: With the sounds of the saxophone and the clarinet in the air, dancers swayed to the traditional Brazillian beats. This set the tone for the celebration of its 197th national day in the federal capital on Tuesday evening.

The national day was held as the Brazilian mission in Islamabad also launched a three-day Soul Food and Music festival.

Apart from showcasing mouth-watering dishes from the Amazonian country, a number of documentaries various parts of Brazil were screened which showed the vast landscape the South American nation boats.

The Marque Hall of a local hotel was decorated to give guests a feel for the rich culture and history of Brazil. And the significance it has as a country.

Federal Education Minister Shafqat Mahmood, who was the chief guest on the occasion, was all praise for the Brazilian mission for hosting the event.

He also praised the role played by Brazil Ambassador Claudio Lins for promoting bilateral ties between the two countries.

Mahmood, unabashedly effusive about the picturesque landscape of Brazil, expressed his desire to visit the Amazonian country soon.

"It was a pity that I have not been able to visit this marvellous country so far," Mahmood told the audience.

Earlier, Ambassador Lins highlighted the role played by the education ministry in promoting education in Pakistan.

Later, guests enjoyed traditional Brazilian cuisines.  Some also joined in for some Brazilian Tango even as Brazilian artists performed on the floor.

Pakistan and Brazil share a symbiotic relationship in how Pakistan is one of the largest football manufacturers in the world, supplying balls for major world footballing tournaments such as the FIFA World Cup and Brazil is arguably one of the best footballing teams in the world and has won the top prize in football no less than five titles — more than any other nation.

Hence, it was unsurprising when Mehmood and some other dignitaries in attendance took part in a friendly football penalty shoot-out.

Each guest had one chance to score the goal. Those who did score were awarded a football as their prize. Being the chief guest, the education minister was given two chances, but he squandered both of them.

The Brazil food festival, which kicked off on Wednesday, is expected to continue for three days.  

Published in The Express Tribune, September 19th, 2019.