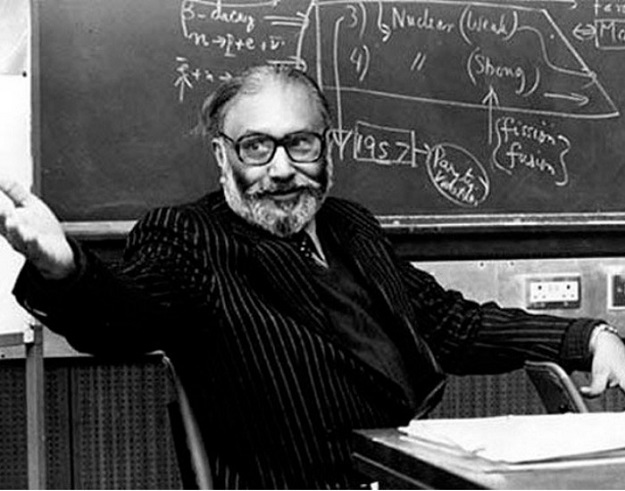 ---
In late May this year, the makers of Salam - a documentary on Pakistan's first ever Nobel Prize Winner Dr Abdus Salam - revealed that the film will soon be available to a streaming platform.


Salam - The First ****** Nobel Laureate
Coming soon to a streaming platform near you. pic.twitter.com/qGezvVrzHt

— Salam - the film (@salamdocufilm) May 31, 2019


Now, it has been confirmed that the documentary will now release on Netflix on October 1st.


Yea already set reminder pic.twitter.com/YQQzd0ORHC

— Rehan Chaudhary (@ch_rehaan) September 18, 2019


Salam looks poised to rehabilitate the scientist in public memory. A riveting trailer of the film devotes much attention to how the nobel laureate's Ahmadiyya faith continues to polarise public discourse.

"This is the scientific age. No one can escape it. No one in the East can. No one in the West can," Salam is heard stating emphatically in the teaser of the documentary.

Forgotten but not forgiven: Documenting Abdus Salam

The trailer also contains footage of Salam receiving the Nobel Prize. Salam is seen posing alongside Gustav of Sweden in 1979 and meeting the Pope.

Calling his achievement 'nothing exceptional', a cleric proceeds to use the derogatory term Qadiani. "This Nobel Prize awarded to Abdus Salam Qadiani is nothing exceptional, nor it is an extraordinary accomplishment in human history," he says. "The day you declared me a non-Muslim, is the day you made me a second class citizen," Salam is heard remarking thereafter.

'Cake', 'Salam' win respective categories at South Asian Film Festival

The trailer then proceeds to document the relentless persecution Ahmadis grapple with in Pakistan. A narrator then eulogises Salam saying, "He was always appreciated by the western world. He was different, he looked different."

Last year, Salam won Best Documentary Feature in South Asian Film Festival of Montreal.

Have something to add to the story? Share it in the comments below.