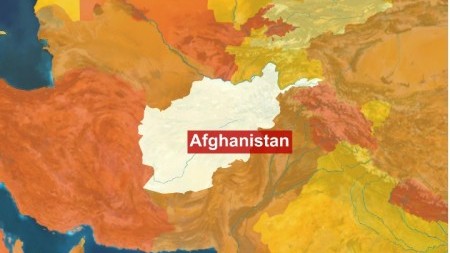 ---
KANDAHAR: A roadside bomb ripped through a mini bus in southern Afghanistan's flashpoint Kandahar on Friday, killing nine civilians, including women and children, a provincial spokesman said.

The vehicle struck the bomb on the main highway in Maywand district of the province after leaving neighbouring Helmand, Zalmai Ayobi, Kandahar provincial spokesman, told AFP.

"Nine civilians were killed and eight others were wounded," Ayobi said.

Five of the wounded were in critical condition and were airlifted by Nato forces to a military hospital. Three other injured were taken to a local Kandahar hospital, he said.

Among the dead were four women, three children and two men, Ayobi said.

Kandahar is the focus of a massive build-up by US-led military forces trying to drive the Taliban from their homeland and end their bloody insurgency, which began after the 2001 US-led invasion brought down their hardline regime.

But in a sign of fresh difficulties in the war effort, the Nato commander in Afghanistan, General Stanley McChrystal, acknowledged on Thursday that the campaign would move more slowly than initially planned.

His forecast echoed comments by his deputy in the south, suggesting Kandahar is presenting a bigger challenge than expected, amid a shortage of Afghan security forces and scepticism among the local population.

The Afghan interior ministry condemned Friday's "barbaric attack by the terrorists" on the Toyota mini bus, blaming the incident on "enemies of Afghanistan" - a term often used to refer to Taliban insurgents.

Bombs known as improvised explosive devices (IEDs) are the weapon of choice for the insurgents fighting US-led Nato forces. Militants plant IEDs on roadsides to inflict casualties against Afghan and foreign troops.

But usually detonated by remote control, the bombs can hit civilian vehicles. IEDs and suicide attacks are the main cause of casualties for military forces in Afghanistan.

Published in the Express Tribune, June 12th, 2010.
COMMENTS
Comments are moderated and generally will be posted if they are on-topic and not abusive.
For more information, please see our Comments FAQ