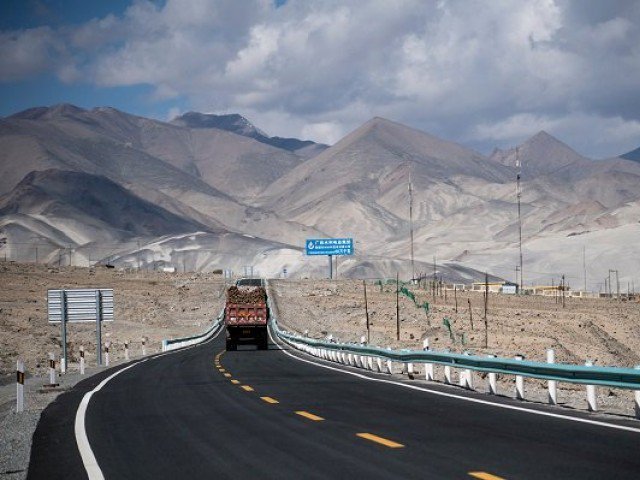 ---
ISLAMABAD: Chinese and UAE officials on Tuesday discussed investment in the second and third phase projects of the China-Pakistan Economic Corridor (CPEC).

UAE Deputy Head of Mission to Pakistan Al Aziz Al Noyadi met China Road and Bridge Construction General Manager Li Changgui in Islamabad. They discussed a mechanism through which the Gulf state could invest in the second and third phase projects of CPEC on long and short term basis.

Investment in railway, port and shipping sectors as well as the establishment of a free zone came under consideration.

Both sides agreed that Pakistan was a mutual friend and investment in the country would be beneficial for all sides.

They also decided to hold consultations in the future on other sectors.

Earlier this year, UAE Ambassador Hamad Obaid Ibrahim Salem Al-Zaabi said the Gulf state's companies were eager to invest in Gwadar that has assumed importance under the CPEC framework.

"Pakistan and UAE need to work together to further upgrade their ties aiming at developing strategic partnership," an official statement quoted the envoy as saying. The ambassador hoped that the current high level of exchanges between the two countries would open the doors to investment in Pakistan.

At a recent ceremony, Chinese Ambassador to Pakistan Yao Jing said CPEC projects in energy and infrastructure sectors had either been completed or were near completion.

He added that the completion of the first phase of CPEC had set a strong foundation for the second phase, which would focus on the development of Special Economic Zones (SEZ), strengthening trade and cultural ties through joint ventures and exchange of delegations.

"CPEC is a unique model of connectivity, trade, and development, which is an important part of the Belt and Road initiative," Yao said.

The Chinese envoy said the private sector should come forward and play its due role in strengthening trade linkages between the two countries. He also pointed out that Pakistan could play the role of a bridge between the East and West.

"SEZ development has already entered an important phase and efforts are underway to ensure successful Pakistan-China industrial cooperation," he remarked.

He highlighted that China had granted duty-free access for export of 313 goods under the second phase of China-Pakistan free trade agreement. "This will help increase exports by tapping Pakistan's potential in agriculture, textile, food, minerals, engineering, and other sectors."

"China and Pakistan are not only friendly neighbours but are also two major ancient civilisations, which have maintained close ties in cultural exchanges and mutual learning," he added.