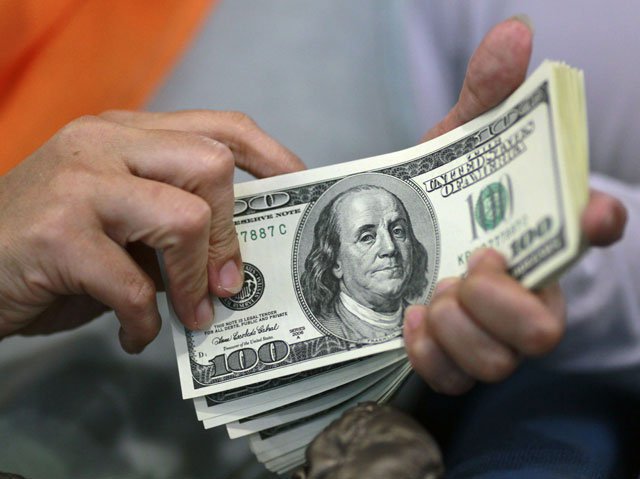 ---
KARACHI: Remittances sent home by overseas Pakistanis showed a decline of 17.1% in August 2019 because of the post-Eidul Azha impact.

Overseas Pakistanis remitted $1.7 billion in August, down $348.4 million compared to inflows of $2.04 billion in the preceding month, according to data released by the State Bank of Pakistan (SBP) on Friday.

Inflows had surged in the past two months on account of Ramazan and Eidul Azha. On a cumulative basis, workers' remittances stood at $3.73 billion in Jul-Aug of FY20 compared with $4.07 billion in the same period of the previous year.

The massive 32% depreciation of the rupee to Rs160.05 to the US dollar in the previous fiscal year, improvement in finances in Gulf countries and crackdown on illegal remittance service providers - Hundi and Hawala operators - prompted overseas Pakistanis to send higher remittances through proper legal channels including banks during the year.

According to a central bank report, over 10 million Pakistanis are residing abroad for job purposes.

Remittances remain one of the leading sources of foreign income for the country. They were being utilised to bridge the deficit in import payments and partially pay off foreign debt for the last couple of years after the trade and current account deficits widened to record highs in FY18 and stood at higher levels in FY19.

Country-wise breakdown

The highest inflows came from Saudi Arabia at $377.58 million in August 2019, which was 18.9% lower from $465.53 million in the same month of previous year. Meanwhile, inflows from the UAE stood at $348.5 million, down from $473.11 million in August 2018.

Workers in the US, UK, Gulf Cooperation Council (GCC) countries (including Bahrain, Kuwait, Qatar and Oman) and EU countries remitted $297.41 million, $250.2 million, $158.6 million and $58.14 million respectively.

On the other hand, remittances received from Malaysia, Norway, Switzerland, Australia, Canada, Japan and other countries amounted to $200.42 million in August 2019 against $272.62 million in August 2018.

Published in The Express Tribune, September 14th, 2019.

Like Business on Facebook, follow @TribuneBiz on Twitter to stay informed and join in the conversation.