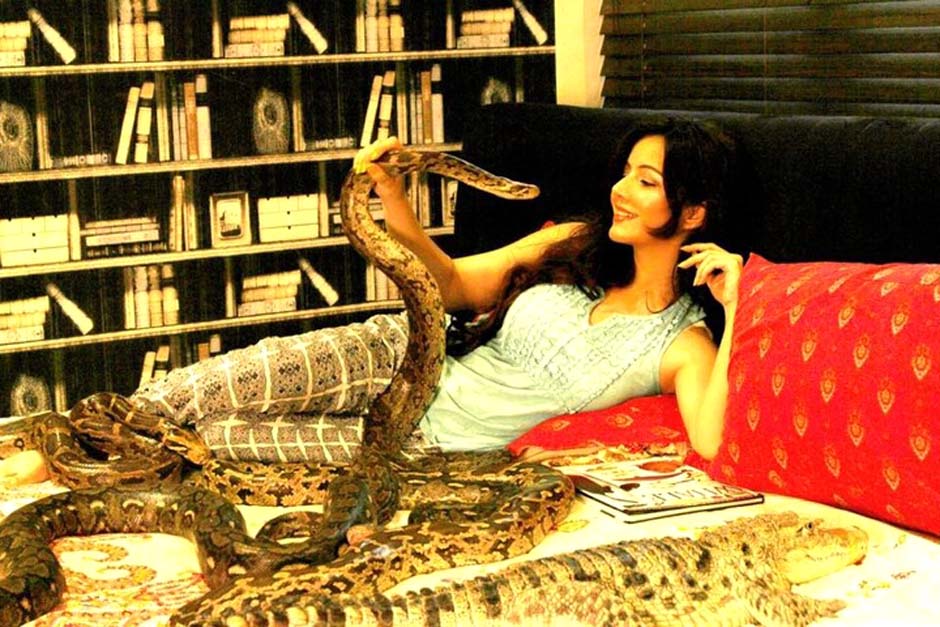 ---
LAHORE: The Punjab Wildlife Protection and Parks Department has lodged a complaint against singer-turned-host Rabi Pirzada for allegedly keeping exotic animals as pets at her beauty salon in Lahore.

The Shor Sharaba starlet owns exotic cobras, crocodiles and majestic lions of which she often post pictures on social media that landed her in hot water.




Speaking to The Express Tribune previously, Pirzada had explained that this rather strange fascination of her's has stuck around since childhood.

"I have loved snakes ever since I was young, even though my parents were not in favour of this. They used to try and stop me but I patiently waited till a time I could afford the hobby myself," she said.

"My pets love me back too. Whenever I enter my room, I can tell that they are happy to see me and I try my best to look after them personally as they are familiar with only me."




Hiss-teria: Rabi Pirzada, the snake charmer

The authorities took action against Pirzada after fresh photos with her wild pets surfaced on social media.

The wildlife department issued her a legal notice in accordance with the the Punjab Wildlife (Protection, Conservation and Management) Act of 1974 (amended 2007), which can lead to imprisonment for two to three years with a fine of up to Rs 20,000.




The wildlife team, however, is still in search of the exotic animals as the actress mentioned fake addresses on her social media accounts, district wildlife officer Tanveer Janjua told The Express Tribune.




Pirzada previously claimed that her love for snakes is more than just a hobby for her. "I have made it my top priority to spread awareness regarding these beautiful creatures, amongst my colleagues and followers. If anyone can, they should adopt snakes as well," she said.




The animals will be carefully handed over to the local zoo as soon as they are recovered, said the wildlife department official, adding that further inquiry into the case is underway.