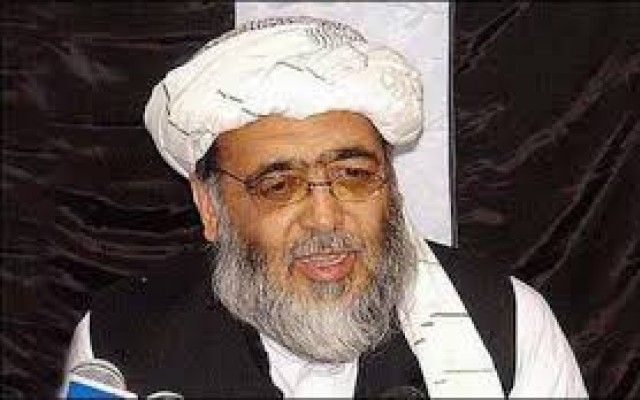 ---
QUETTA: Jamiat-e-Ulema-e-Islam-Fazl (JUI-F) central leader Hafiz Hussain Ahmed has demanded that President Arif Alvi be asked on whose order he had waived Rs300 billion owed by Pakistan's wealthy industrialists.

"He had approved an ordinance to that effect as the country's president. We, however, had urged him to issue another ordinance freeing Rs300 billion worth of gas to its true owners, the people of Balochistan," said Ahmed while talking to reporters at his residence here on Sunday.

"Despite producing gas which has been meeting the needs of half the country, a large part of Balochistan has been kept deprived of the commodity. But, whenever the province's political leaders have demanded its rights, they have been accused of treason," the JUI-F leader said. He also criticised the prime minister for waiving Rs70 billion owed by Jahangir Tareen who had been disqualified by the Supreme Court.

Ahmed also warned that continued rule by the Pakistan Tehreek-e-Insaf would ruin the country's economy.

Speaking on JUI-F's anti-government march planned for October, he said there was no change in the party's plans to lock down the nation's capital. "JUI-F Pakistan, under Maulana Fazlur Rehman's leadership, will march toward Islamabad and continue the protest until the prime minister steps down," he vowed.

Replying to a query on the possibility of general elections, he claimed that, despite having the 'umpire's' full support, Imran Khan had failed to deliver for the people of Pakistan.

Published in The Express Tribune, September 10th, 2019.