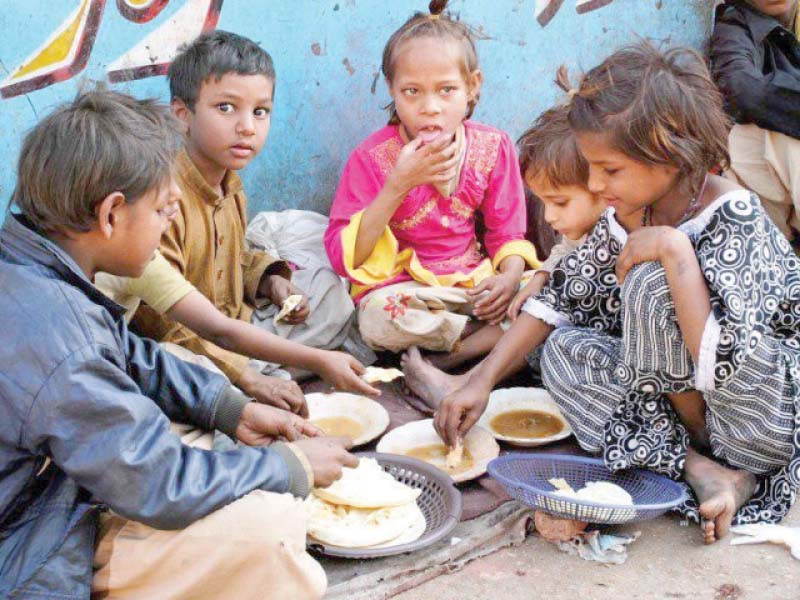 ---
FAISALABAD: Discrimination and neglect are the biggest threats to the well being of the poorest children anywhere in the world. In Faisalabad, things have been tough for those who sleep rough every night.

For all those children who end up on the streets of Pakistan's textile industry hub, there is a savior.  The Child Protection Welfare Bureau rescues street children in the second-largest city in the eastern province of Punjab, when no one else cares.

Over the last 12 months, the body has protected 788 children from being exploited on the streets of the busy city. Abandoned by their families, these children often end up spending much of their lives on the streets.

In the long run, life in the open exposes them to a world of drug addiction, sexual abuse, labor exploitation, involvement in criminal activities, and violence by criminal gangs.

With the odds stacked against them, these children also struggle with unreliable access to food, lack of education, and medical treatment. Vulnerability to addiction and illness also remains high, according to experts.

Once rescued, the bureau provides medical treatment to these children. The body then employs all its resources to trace the families, and some children end up returning to their homes.

Many of the children rescued by the child protection body, were forced to beg on the streets. Others were forced to work at hotels, roadside cafes, and workshops. Young girls were found working as domestic helpers, where they faced a wide range of abuses, including sexual exploitation.

So far, the child protection body has successfully traced the families of children, rescued from different parts of the city.

According to Rubina Iqbal, a Child Protection Officer, the body relies on tips from citizens in most cases. "People call us if they see children on the street. We rescue the children right away," said Iqbal.

"Our teams also visit critical areas and spots in the city where we know children are being forced to beg, borrow and steal," she added.

Established through provincial legislation enacted in 2004, the child protection body, not only rescues abandoned youth but also ensures they are never forced to live in the open again.

"Rescued children are handed back to the parents with a court warning," said one official at the bureau.

The UN defines street children as "boys and girls for whom the street has become their home and who are inadequately protected or supervised by responsible adults."

Experts blame several factors that contribute to the rise of street children. According to them, key push factors include poverty, violence, neglect, and sometimes peer pressure.

Apart from rescuing children who have rubbed shoulders with every possible ill in the city, the body also conducts awareness campaigns to educate parents in rural areas on the threats of letting their children out in the open.

Published in The Express Tribune, September 10th, 2019.