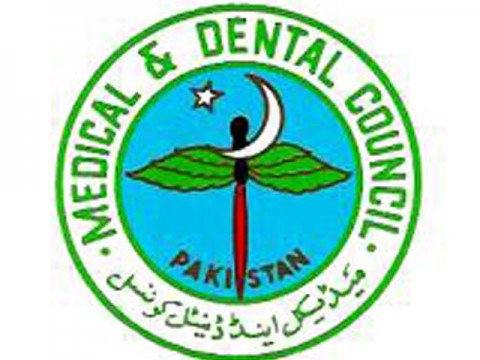 ---
ISLAMABAD: The outgoing board of the Pakistan Medical and Dental Council (PMDC), whose tenure ended on Thursday, fell drastically short of its targets with insiders terming its performance one of the worst ever.

PMDC, which is the main public regulatory body of the medical profession, failed to complete the procedure of doctors, said one person associated with PMDC.

Furthermore, it was pointed out that the president and members of the PMDC board were 'crestfallen' after the rejection of the PMDC Ordinance, 2019, by the Senate.

"The board members had stopped coming to work over a week before the end of their tenure on September 5," said a source at the PMDC, adding that it had also ceased all inspection work.

"The health ministry is trying to bring PMDC under the ministry and the Special Assistant to the Prime Minister (SAPM) Dr Zafar Mirza has stated that following the rejection of the ordinance in the Senate, the ministry will reassess the draft and review legal documents so that it could be presented again," they said.

PMDC bill passed amid disorder

The source added that the outgoing board not only failed to carry out regulatory tasks but it was also involved in harassment of personnel in the department. "The end of the board's tenure resulted in joy and elation among the staff," they said.

The employers were under constant pressure because of measures like coercive dismissal from employment under golden hand shake and cancellation of the health allowance, they continued.

"But due to the protests of the employers, PM DC's administration had to backtrack on the decision to cancel health allowance as well as forced dismissals," added another source.

Regarding registration, the source said documentation of 232,980 MBBS and specialist doctors along with degrees of 45,378 dentists had been registered.

Moreover, the degrees of 73,743 doctors and dentists had been cancelled.

PMDC to start inspection of three colleges today

From Punjab and Islamabad, 106,134 doctors had their degrees registered. From Sindh, the number stood at 78,822 and from Khyber-Pakhtunkhwa 30,828 doctors were registered.

From Baluchistan, 6,845 medical professionals were registered, while from Azad Kashmir 5,444 doctors were registered.

Moreover, it also issued laudatory certificates to 7,805 doctors.