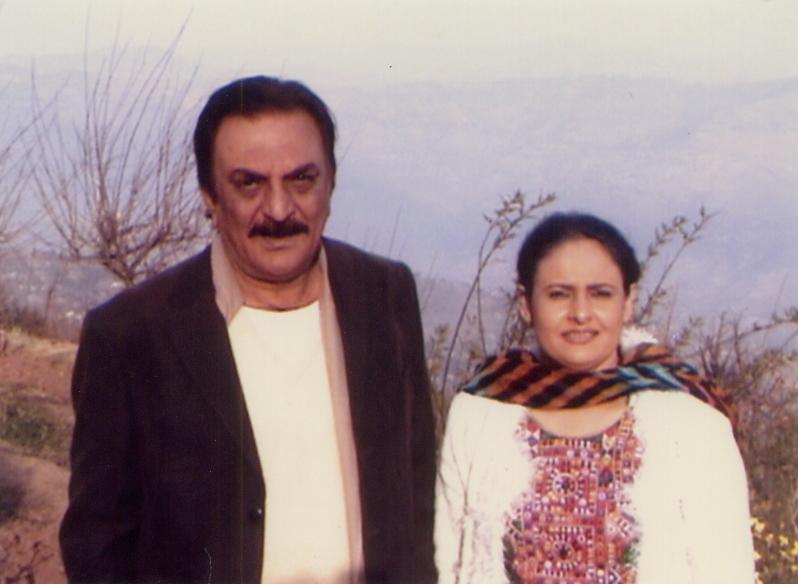 ---
After the false reporting of Abid Ali's death, his wife Rabia Abid Ali took to Facebook to request the media to cross-check any news before reporting it. 

Till the filing of this report, the veteran actor was admitted at a private hospital in Karachi. The hospital authorities said that his liver disease had reached its terminal stage and doctors were not hopeful about his recovery. 



In a recent video, Rabia urged the viewers and the fans to pray for his speedy recovery instead of jumping to conclusions. She went on to say that the doctors are doing their level best but the media needs to relay positive messages instead of confusing the family's already disturbed state of mind.

Rabia continued to regard the issue with utter humility, recurrently insisting for prayers and moral support. She said "I kindly request everyone to remember him in their prayers, the doctors are doing their job and I would also like to thank them through this video. However, two days ago, there were reports of Abid's death on the television and social media which caused severe pain to his family. I urge everyone to kindly cross-check any such news, regarding anyone for it can cause a severe mental disturbance."




His eldest daughter and renowned model Iman Ali had also appealed to the public to pray for Abid's recovery. She, along with the younger daughter Rahma Ali took to many social media platforms to request for moral support along with updating about the condition of their father. 

"Papa has been extremely unwell for the past two months. He got treatments done, tried almost every available medication, tasbeeh and Surah e Rehman as well, but now all the doctors have given us their final verdict. They've told us there is nothing they can do to save him," posted Rahma Ali while expressing the family's vulnerability. 

The family is also barred from seeing the actor, given his critical condition and the false news of his death made the situation even more unbearable. The reports began to spread on the night of the day he was reported to be hospitalised. With no regard for repercussions, it was taken up by several social media handles and bloggers alike. His daughters have also requested for severe action to be taken against the inaccurate reporting, while Iman called out the involved media platforms for taking her father's health as a 'joke'.

The Bol actor mentioned, "The social media magnate whose drive is to post unverified news of such a grave matter is utterly disgusting and disturbing. Our family has been through turmoil all in the name of breaking news. I hope such bloggers are brought to justice in the public eye. The power of written words is extreme and should be treated with respect." She called out the media for sharing misleading news to serve their own interests, in an attempt to be the first ones to break it.