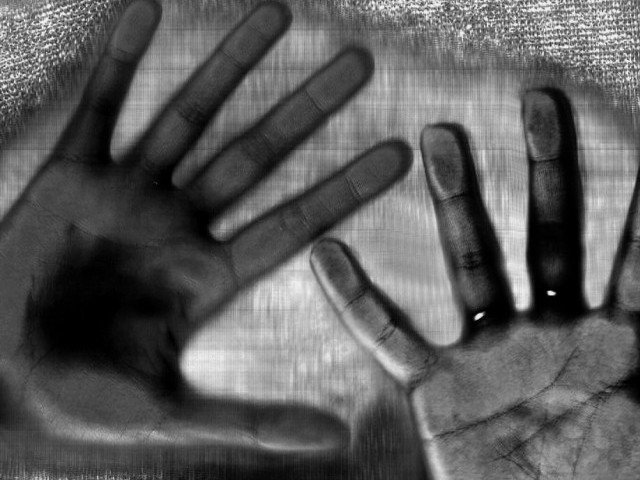 ---
LAHORE: A clan pardoned a man of 'rape attempt' with their daughter after the family of the suspect offered their minor in return for the unlawful sexual activity to settle the dispute.

"This is the niece of the accused and you can commit rape with her to keep the crime balanced," said a family member of the suspect to the parents of the victim.

"Either you people will commit rape with her or forgive the accused," he further said.

"If your beloved has forgotten the Almighty and is unable to understand what sin he was actually committing, it does not mean that everyone in the society has forgotten God," replied family members of the victim.

"How did the accused forget that he is a man of over 40 years, while the girl with whom he tried to commit the sin is like his daughters," asked the victim's family.

"We are here with the niece of the suspect who is also a minor and offering you to do what he has done," one of the family members of the accused said.

"We are not such animals that we will rape a minor as you tried to do," responded the victim's family.

The family of the victim said that they had forgiven the accused and that God would decide the punishment for him.

The incident occurred in Burj Kalan area of Kasur where a minor girl went to purchase buttons from bazaar and was held by a barber when she crossed his shop.

The minor's screaming invited the locality members who rescued her.

The locality members and victim's family thrashed the barber badly and later the accused was admitted to hospital for treatment.

The minor who was subjected to rape attempt was seven years old, while the one who was offered in return was six years old.

It was not the first incident in Kasur as the city is known for such heinous activities.

Zainab murder case

On February 17, 2018, an anti-terrorism court handed four times death sentence, besides life imprisonment and a fine of Rs4.1 million to convict Imran Ali, who raped and murdered seven-year old Zainab.

On August 7, 2018, Imran Ali was awarded death sentence on five counts over charges of rape and murder of two other minor girls.

Kasur video scandal

An anti-terrorism court on April 18, 2016 sentenced two main culprits Haseem Amir and Faizan Majeed for life over charges of sexually abusing children in Kasur.

The ATC also sentenced other two convicts Waseem Sindhi and Aleem Arif to life for their involvement in children's abuse.

According to police, at least 300 children were the victims in child sex abuse scandal in Hussain Khanwala village of Kasur in 2015.  The majority of children were around 14 years of age and two were below the age of 10.