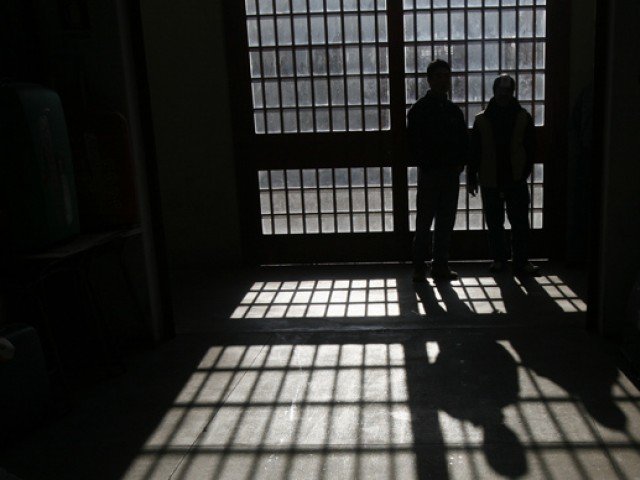 ---
LAHORE: With deaths in police custody increasing in the provincial capital by the day, locals are left to conclude that sworn protectors are fast turning into perpetrators. In such a situation, citizens are left with nowhere to turn.

According to police records, five prisoners have died in police custody over the last three years. Observers point out that conditions in lock-ups are a major contributing factor to these untimely demises.

Despite the establishment of model police stations, there has been little meaningful change in the system of imprisonment. Suspects spend an unnecessary amount of time lying lock-ups and waiting for authorities to proceed in the charges against them.

In the lock-ups of various police stations, prisoners have to make use of a three-foot-high wall to relieve themselves in their cells, while even having to ask the police for basic necessities such as a glass of water. Only if the prisoner is lucky enough to have relatives present, a steady supply of food and drink can be ensured. Otherwise, they are left at the mercy of lock-up authorities.

Police officials ordered to clear utility dues

SHOs from different police stations say that due to the shortage of personnel, there is no staff available for deployment outside the lock-up cells.

One of these officers points out that the number approved for police stations was relative to the time the facility was established. "An area, which had a population of 20,000 at that time, has now jumped 200,000, but there has not been a proportionate increase in the number of police stations. There is also a lack of approved contingents or personnel," he says.

The SHO further adds that in times of medical emergency, there are delays in the visits for doctors who are necessary for the treatment of patients. "We are not given a regular budget to feed the prisoners and pay for their medical expenses," he says.

Police measures

Senior Superintendent of Police (SSP) Operations Ismail Kharak tells The Express Tribune that a medical checkup of a suspect is conducted first after arrest. He adds that if the prisoner has any diseases, he or she will be referred to a doctor immediately. He claims that in the Rs60,000 budget received by each model police station, all prisoners are provided food and water.

The SSP further says that he and his subordinate officers visit police stations from time to time to review the cleanliness of lock-ups.

SSP Investigation Zeeshan Asghar says if any prisoner dies in police custody, a judicial inquiry is conducted alongside a departmental probe. "In case of negligence by a police officer, a case is registered against him [or her] under murder provisions."

Suicide bomber leads Taliban attack on Afghan police HQ, 20 injured

He adds that CCTV cameras have been installed to monitor the situation at lock-ups of police stations. "On the orders of Punjab Inspector General of Police Arif Nawaz Khan, jails are directly monitored from the Central Police Office," he further points out.  "Nevertheless, there is concern over the increase in the number of deaths in police custody."

Recent cases

The spike in recent custodial deaths has raised questions marks over procedures adopted at lock-ups. A man named Shan, aka Shani, accused of robbery, died under mysterious circumstances while the custody of the Lower Mall police.

In a separate incident, Akbari Gate Operations Police arrested Zeeshan, an alleged child molestor. However, he was later found hanged in his cell. The suspect reportedly used tied one end of his shirt to the window bars of the lockup cell and hanged himself with the other.

Moreover, 15-year-old Aqib, accused of murder, also committed reportedly suicide in CIA Cant police custody. In another incident, Yasir Butt, accused of theft and robbery, was allegedly killed in violence which erupted while he was in the custody of the Township police.

Additionally, Allah Rakha Shehzad, aka Mithu, who was under investigation for drug peddling, died due to alleged police brutality in Green Town. 

Published in The Express Tribune, August 28th, 2019.